If you're a business with products to sell, it's probably in your best interest to explore social commerce. Not exactly sure what social commerce is, though? This blog post will cover "the what" and "the how" of the business practice, and after you've read it, we're sure you'll be convinced of its advantages.
The What
As social media continues its world domination (over 3.6 billion users in 2020 worldwide), more and more businesses are realizing the opportunities it provides: commerce. And no, we're not talking about ecommerce. What we're talking about here is social commerce, or the ability to purchase a product or service natively from within a social media platform such as Instagram, Pinterest, Facebook, and even Twitter and Snapchat.
While the foundation of social commerce and ecommerce is similar, there's one notable difference: cart abandonment. When it comes to ecommerce, mobile users have a much higher cart abandonment rate than desktop users – some statistics point to an abandonment rate of nearly 85%. But, with social commerce, the drop-off points that typically result in abandoned transactions are eliminated because the checkout process is much more streamlined.
Social commerce also provides the following benefits:
Consistent Audience Growth – Social media platforms gain thousands of new users per day. This means that for companies leveraging social commerce, opportunities are continuously growing and accessible.
Higher Search Ranking – Social media engagement can lead to more than just direct transactions. According to new research, leveraging social commerce increases traffic to your website which can then influence your search engine rankings.
Customer Loyalty and Retention – While the main purpose of social commerce is to sell and promote products or services, it also enables companies to build and maintain relationships with customers.
Tracking and Metrics – Social commerce makes it easy to measure and evaluate performances and determine return-on-investment (ROI).
The How
Now that we've gone over "the what" of social commerce, let's dig into "the how." Here are a few opportunities to explore when determining how you should be leveraging social commerce.
Checkout Capabilities – A feature that allows users the ability to click a product and checkout right from within the social media app. For example, Instagram's checkout feature allows you to click on a product within a post, choose a size and color, and then directly proceed to payment.
Plugins and Apps – As social commerce continues to increase in popularity, more and more plugins and third-party apps are emerging. This creates a more seamless process for both businesses and users. Take platform Soldsie, for example. Soldsie allows followers to make purchases on products by simply commenting "Sold" on the post.
Shoppable Ads – This type of social commerce allows businesses to tag products in an Instagram or Snapchat sponsored post with the intention of creating a more efficient ad-to-purchase experience. For example, ecommerce app Wish, leverages Snapchat's product catalog feature to create ads that showcase its range of products.
Social Commerce in Action
Glossier - Instagram
Beauty brand Glossier's direct-to-consumer website connects directly with its Instagram page allowing for a quick and efficient purchase process.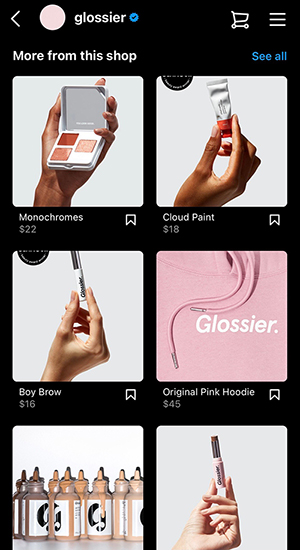 (Source: Glossier on Instagram)
Target - Pinterest
Target allows Pinterest users to browse a wide variety of products ranging from wall décor to clothing, children's toys, books, and much, much more. Clicking on the product posts takes users directly to the Target website creating a seamless purchase process.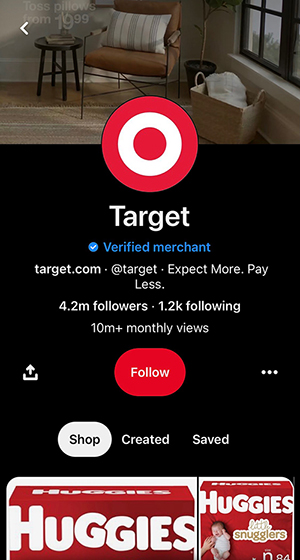 (Source: Target on Pinterest)
New Balance - Facebook
Global apparel company New Balance adds a range of products directly on their Facebook page to make it easily available to their audience. The page helps audiences gain insight into the products, gather relevant information, and proceed to checkout quickly.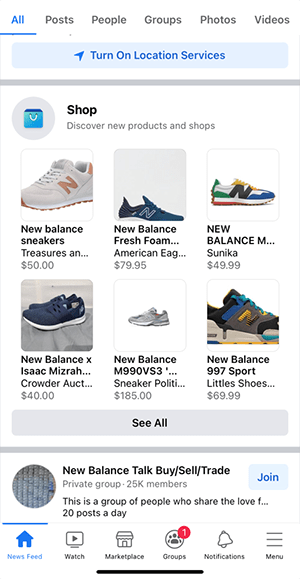 (Source: New Balance on Facebook)
Conclusion
Social commerce provides new and exciting opportunities for businesses to reach their existing customers as well as attain new ones. It enables them to take a more personalized and targeted approach, ultimately leading to more engaged, satisfied, and loyal customers. If you haven't explored social commerce yet, we hope this post convinced you to do so.
---
About Author
---