*Updated on 12/6/23
In the past few years, business websites have been evolving at an unprecedented pace. From content management solutions (CMSs), to digital experience platforms (DXPs), ecommerce platforms, cloud solutions, headless solutions, composability, data integrations, and personalization, has your business recently considered new capabilities within any, or all, of these? Many businesses have.
At Americaneagle.com, we help clients make website solution considerations every day. The following introduction will help outline the risks and rewards of a platform update or migrating to an entirely new platform solution.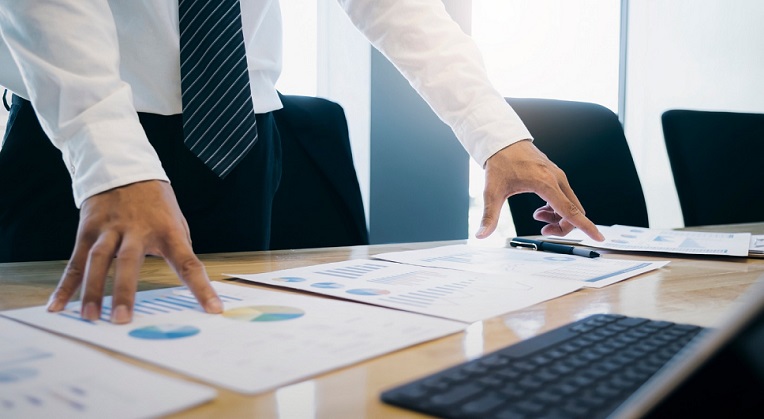 What is Website Platform Migration?
A website platform migration, or a website replatform, is typically focused on updating the core CMS or DXP that is used by a business to develop, store, and distribute their brand's digital resources.
Why change? For most businesses, all viable reasons should point directly to the reason you originally created a website – to increase profitability.
Americaneagle.com partners with some of the world's most recognized brands to maximize digital platform capabilities and performance. Solutions are thoughtfully chosen in alignment with client goals and to accelerate business growth. Learn more about our website and app development services.
Pros of Website Platform Migration
Many factors contribute to a brand's success and profitability within their digital solutions. A website platform migration can advance key digital capabilities that positively impact all of the following business improvements.
Improved Performance & Speed
Website performance and speed influence user experience and search engine optimization. Today's website users have zero tolerance for a slow-loading site. Have you recently tested your website performance for usability and speed?
Over time, website code can become bloated and inefficient. A new platform solution can update code and technologies to optimize speed and performance. They leverage faster database systems, more efficient server-side scripting languages, and improved caching mechanisms. The latest and most popularly used platform solutions also offer improved integration efficiencies that tie together high-performing business tech stacks.
There are also performance and speed improvements to be gained within content creation, distribution, and future development. Internal marketing teams, developers, and content contributors all benefit from the advanced authoring capabilities, workflow, and publishing efficiencies found in modern CMSs and DXPs.
All improvements to website performance and speed provide positive impact on overall customer satisfaction, retention, and brand loyalty.
Enhanced Security Features
Security risks can be devastating to a business's bottom line. Mitigating security risks is a high priority for modern digital solutions. Today's CMSs and DXPs, in combination with experienced enterprise hosting solutions, deploy best practices and advanced monitoring to minimize security risks for businesses and those they serve.
A website platform migration can improve data encryption, intrusion detection, monitoring, legal compliance, data privacy controls, and even provide on-demand security education and training for your colleagues. Many platforms have specific protection mechanisms to combat distributed denial of service (DDoS) attacks as well.
Outdated platforms often discontinue security updates and patches. Businesses holding on to outdated platforms are neglecting an ever-increasing number of security risks.
Better User Experience
The best website platform solutions consistently emphasize a user-centric approach. In doing so, these solutions provide website users an experience that lives up to, and often exceeds, their growing expectations. Platform integrations with customer relationship management (CRM) systems and automated marketing platforms (AMPs) help brands improve user experiences through personalization for returning customers and important audience personas.
A platform upgrade should improve content syndication and distribution, making it easier to share content across different websites and other digital channels. This can expand the reach of your brand's winning content and enhance the user experience for a broader audience reach.
The in-house professional user experience for your team of marketers, developers, and content contributors should also be significantly improved within a website platform upgrade.
Scalability & Flexibility
Modern platform and hosting solutions provide businesses with enhanced capabilities to scale to meet increasing digital resource traffic, both expected and unexpected. Whether the hosting environment is a cloud solution or other enterprise set-up, today's content delivery networks (CDNs) help reduce demand for direct server access with sophisticated caching.
Integration focus within popular CMS and DXP solutions offers a wide range of APIs, plug-ins, and more to improve flexibility. This flexibility is not only important in accelerating time-to-market with a new platform solution, it also enables realistic consideration and efficient adoption of emerging technologies.
Cost-Effectiveness in the Long Run
While the initial investment in a website platform migration (upgrade or replatform) can be substantial, the long-term cost benefits typically outweigh the upfront expenses.
Speed, performance, and content enhancements from a well-executed website platform migration will consistently grow audience reach via search engine optimization. Improved user experiences for those who are engaging with targeted digital channels should also lead to higher conversion rates, customer satisfaction, and brand loyalty. Different industries and markets have specific methods to approximate annual and lifetime value of leads and new customers.
At Americaneagle.com, we have partnered with clients that have pointed to specific cost benefits of a successful website platform migration that include:
Mitigating risks of security and privacy breeches
New development project efficiencies
Content production and publishing efficiencies
Lower customer service call demand
Reduced IT overhead
Reduced downtime costs
Cons of Website Platform Migration
Businesses should be consistently aware of the possible downside to website platform migration. Without skilled consideration of the following cons, a platform migration can become a colossal failure.
Downtime During Migration
Many website platform migrations have caused business-crippling downtime of essential digital channels.
In a successful platform migration, downtime can be minimized, even non-existent, with skilled attention to:
Testing environment
Server transition plan
DNS plan
Data Loss Risk
While this is a legitimate concern in a website platform migration, today's businesses typically have a competent back-up strategy and disaster recovery options for data restoration. If that is not the case for your business, it is imperative that backup considerations are made at the very beginning of the platform migration plan.
Compatibility Issues
If a thorough content, data, and technology audit is not conducted at the onset of a website platform migration, compatibility failures are common. Within a skilled initial audit, an experienced team of developers will be able to identify content migration needs and technology integration solutions to eliminate the potential for compatibility issues.
Budget Overruns and Resource Allocation
The risk of exceeding budgetary constraints and misallocating resources during the migration process will be explored.
SEO Implications
Ranking high in search engine result pages (SERPs) increases reach, engagement, and conversions in today's digital-first economy. Because of the extremely high importance of SEO to overall website replatform success, we'll dive deeper into the SEO considerations in the following section.
SEO Considerations
SEO is, indeed, a priority consideration in every successful website platform migration. Skilled planning and execution that focuses on key transition details can maximize a business's short-term and long-term SEO success.
Impact on Rankings
Existing search engine performance data is the first place to start planning successful search engine optimization for a website platform migration. Free analytics provided by Google Analytics and Google Search Console can provide much of the necessary intelligence. Other SEO tools, like Semrush and Ahrefs can provide advanced data in regard to keyword performance and more related to your business and your competitors.
List your top performing pages. Identify key performance indicators (KPIs) for your digital presence. Track recent trends for organic traffic, engagement, and conversions.
SEO Strategy
As your team formulates an SEO strategy, you will want to answer the following questions:
What are our high-performing keywords?
What are my competitors' high-performing keywords?
What are they doing that we are not?
What gaps do I have in my website content?
Keeping the SEO value that you have already earned with your existing website should be the initial goal. If a migration includes a move to a new domain or URL structure, this will require a bit more work. We assure you, however, it can be done.
SEO Checklist
If URL structure is changing within a website platform migration, a thorough plan for 301 redirects is essential. A 301 is an HTTP status code that signals a permanent redirect from one URL to another so that all requests to an old URL go to the new URL. High traffic pages and folders from existing websites should redirect to the appropriate place within the new website.
Led by 301 redirects, here is a high-priority checklist for SEO success:
301 redirects
New sitemap (attention to: keeping, deleting, adding)
XML sitemap
Robots.txt
Structured data/schema
Canonical URLs
Content migration
Keyword research & strategy
Content creation
On-page SEO
Meta data: titles, descriptions, and more
Post-launch SEO audit
Long-Term SEO Benefits
Every advancement in SEO is an advancement of your business reach and an opportunity to provide an introduction and positive experience with your brand. While skilled attention to SEO within a website platform migration can set you up for long-term success, plan for ongoing SEO to improve website performance.
Many of the newer CMS and DXP platforms have built-in SEO tools. Some of them even offer AI suggestions for SEO improvement. Thoughtful content plans should continue to advance SEO in the long-term as well.
At Americaneagle.com, we partner with many clients to offer SEO consulting.
Timeline for Migration
While each business and website platform migration project is unique, the three essential phases of successful execution remain consistent.
Planning Phase
Businesses should consider the following in the planning phase of a website platform migration. If a digital agency or web development firm is to partner in the migration project, including them from the start will promote overall success.
Audit Existing Website
- Content
- Search performance
- Technology (platform and integrations)
- Site speed
- User experience


Clarify Audience Personas
- Persona characteristics and pain points
- How they engage and convert


Cost Analysis
- Upfront cost comparison of platform solutions
- Expected cost benefits and revenue improvement


Selection of New Platform
Execution Phase
Businesses should consider the following in the execution phase of a website platform migration.
Clarify Team Members, Roles, and Responsibilities
Platform Setup
Development and Design
Tech Stack Integrations
Content and Data Migration
Testing
Launch
Post-Launch Phase
Businesses should consider the following in the post-launch phase of a website platform migration.
Audit New Website
- User Experience
- Search Performance
- Site Speed


Train Internal Team of Developers, Marketers, and Content Contributors


Need Help with Your Website Platform Migration?
Too often, businesses form digital agency relationships with website designers and developers that have a skill set that is limited to a very small list of platform and technology solutions. Platform teams at Americaneagle.com are among the world's most diversely talented and experienced within a wide range of today's highest performing options. We recommend ideal platform and technology solutions from our extensive array of expertise, providing each unique client optimal performance and business value to achieve clearly defined goals.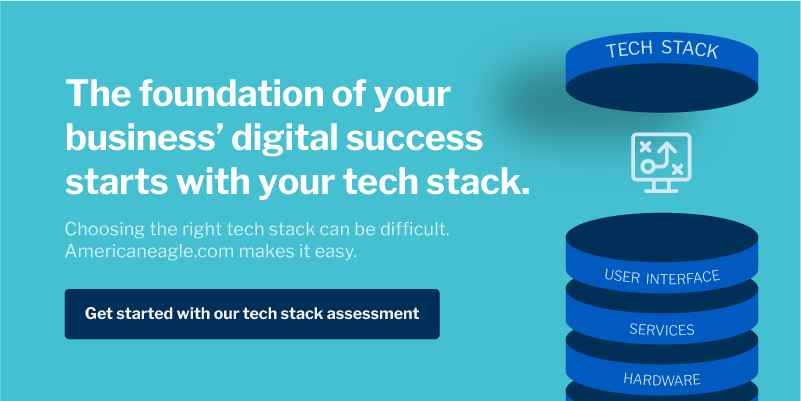 Call us at (877) 932-6691 or submit the contact us form to consider digital solutions that can advance your business goals. Our team welcomes the opportunity to partner in a digital presence that confidently represents the very best of your brand.
---
About Author
---