When it comes to finding customers who need your products or services, Search Engine Optimization (SEO) is key. However, so is creating a website that is both functional and visually impressive through the User Experience Design (UX). This Is where the debate of SEO vs. UX comes In. It can be a constant battle between optimizing for Google's algorithm and optimizing for actual human visitors.
In this episode, our host, Taylor Karg, sat down with Americaneagle.com's Danny Setiawan, Senior UX Architect and Krista Brea, SEO Specialist, to talk through the history between the two disciplines, the areas where they may clash with one another, and how they are better when they work together.
To learn more about Americaneagle.com's SEO and UX Design, click here: Search Engine Optimization and Experience Design.
Start listening on Apple Podcasts, Spotify, or wherever you get your podcasts. You can also watch the podcast taped in the Americaneagle.com Studios on YouTube.
Connect with: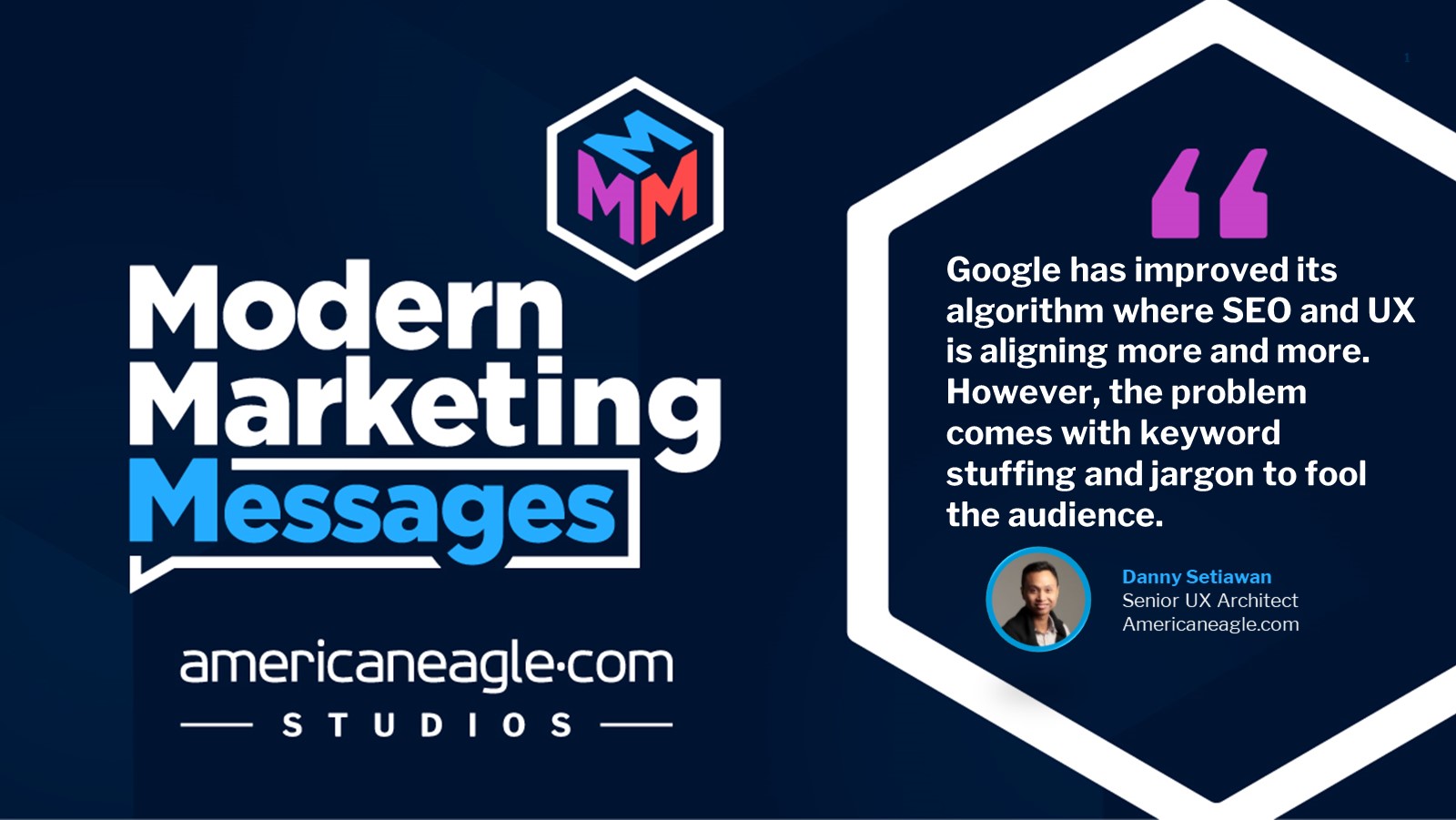 This podcast is brought to you by Americaneagle.com Studios.

About: The Modern Marketing Messages discusses the latest and greatest in both online and offline marketing tactics, strategies, and trends. We take a deep dive in to anything and everything marketing, speaking to the best and brightest minds in technology and marketing. Episodes will cover different areas of focus, from advanced SEO to paid search, personalization to influencer marketing and everything in between.
Follow now.
---
About Author
---