Rethink your website relaunch and learn to iterate your digital experience to drive growth with WebOps (Website Operations) tools and processes. WebOps is a set of practices that facilitates collaboration and automates processes to improve the productivity of the whole web team – from developers to designers, content editors, stakeholders, and more. The result is cross-functional web teams empowered to develop, test, and release website changes faster and more reliably.
In this episode, our host, Tim Ahlenius, spoke with Josh Koenig, Pantheon's Co-Founder and Chief Strategy Officer, to discuss the beginning of WebOps platforms as well as the continued need for them. The two dive into how WebOps combines the lessons of agile and DevOps communities to prioritize iterative work that is visible to all team members.
Pantheon aims to build one of the most effective WebOps platform — one that empowers marketing and development teams to take control of their websites, while giving them the agility to win in the dynamic world of digital marketing. With Pantheon, marketers and developers deliver results by iterating quickly, learning, and experimenting with their websites in the same way they do with virtually every other tool in their martech and development stacks.
Start listening on Apple Podcasts, Spotify, or wherever you get your podcasts. You can also watch the episode taped in the Americaneagle.com Studios on YouTube.
Connect with: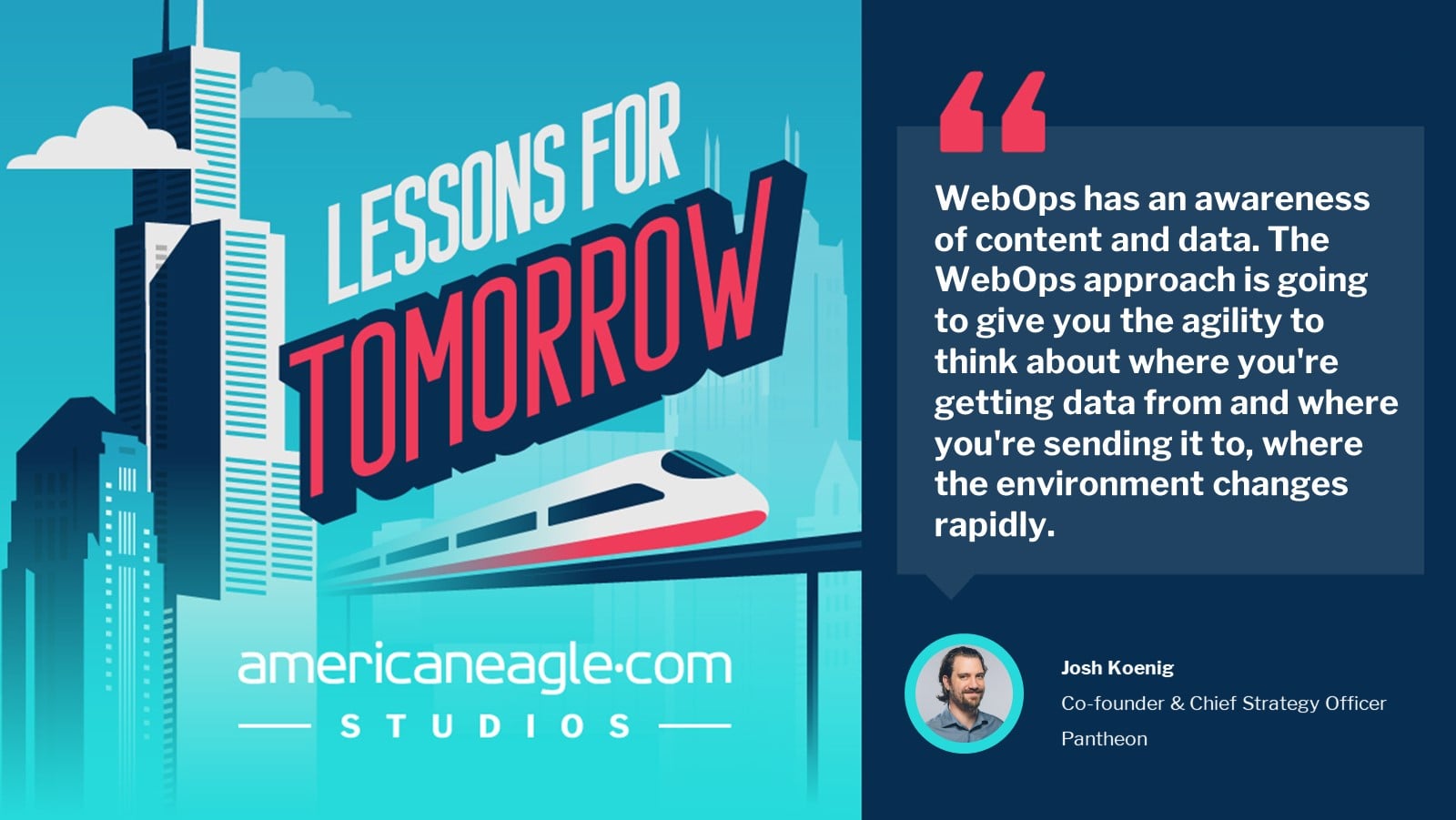 This podcast is brought to you by Americaneagle.com Studios.
About: The Lessons for Tomorrow podcast is centered around conversations between industry experts sharing insights from the past, to apply in the present, to achieve success in the future. This podcast is the "motivational poster" in your ear; each episode is centered around conversations which motivate you to tackle new initiatives at your organization. We will be talking with some of the best and brightest minds in technology and marketing and will hear from the experts themselves about their latest experiences, their most recent challenges and the road ahead. Every episode has a different story, a different answer, a different approach.
Follow now.
---
About Author
---