These days, a website is a key component of a business as anyone, anytime, anywhere can gain knowledge and access to products and services. When a website is well-designed and user-friendly, it's more likely to drive traffic and keep visitors engaged. If it contains faulty or antiquated features, the results may be detrimental – in which case, it's time for a website redesign.
What is a Website Redesign?
A website redesign is a modernization or rebuilding of a website's code, structure, and visuals, designed to meet a business's goals and objectives while also improving the customer experience.
Website Redesign vs. Website Refresh
A redesign implies significant changes to your site, including fixing of issues that damaged the overall functionality. A website refresh is minor adjustments to the site that are – and should be – performed more regularly to add or improve the fundamentals or user experience of the site.
5 Signs It's Time for a Website Redesign
Do you know what signs to look for when considering a website redesign? Here, we cover five issues to pay attention to.
High bounce rate & low conversions
High bounce rates are when a user leaves your website after viewing only one page, very well affecting their chances of seeing your full range of offerings. Including seeing so little, consumers are likely to not return to your site, known as a check and dash. Conversion rates are directly connected bounce rates. It is the rate of the users taking desired actions on your website such as subscribing to newsletters, sharing on social media, following links, etc. Conversion rates are super important to any online business as it shows specific customer interest in products and services.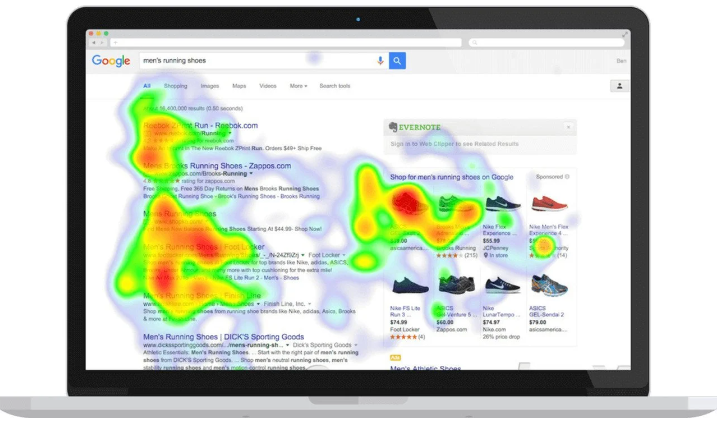 (Image courtesy of popupsmart.com)
Why is this important? With a high bounce rate and low conversions, you're not going to receive your desired engagements, which can lead to unachieved business goals. With no customer appreciation or attention, it will be much more difficult to run a successful business.
How can this issue be solved? One idea is becoming familiar with heatmaps, meaning a map that shows customer engagement, when and where on your site. The more time a user spends on your site, the more likely they are to be a customer. It is also recommended to gain visual feedback, constantly looking at your call-to-actions, images, and texts to make sure it is in line with providing that extraordinary customer experience.
Website speed is slow
Nothing can be more frustrating to a customer than a website that takes too long to load the contents of the page. The saying, "time is of the essence," is precisely true. Most customers will not wait around for a website to load. They move on quickly and may even assume that your site is faulty. Slow websites decrease engagement and are heavily penalized on search engines.
Why is this important? Slow sites cut communication between consumers and producers. A lot of that important connection is lost, making it difficult for the business to assist the customer. Having a quick and reliable site decreases frustration and makes the research and buying process smooth for both parties.
How can this issue be solved? Consider cleaning up your site. For example, removing objects that may be causing it to slow down or adding in simple text and graphics to minimize clutter. Making your website clean, simple, and legible is key.
Difficult navigation
Customers come to your site for a reason, and it can be quite frustrating if your website is not easy to navigate. Visitors want to quickly attain information about your products or services to see if it will truly satisfy their needs. The top of a website should have a clear and concise navigation structure with hyperlinks to guide visitors through smoothly. Taking steps to avoid customer frustration with any aspect of your business will show true dedication to providing the best customer experience. This will reflect highly in terms of visitors recommending your business if a successful partnership was formed or a purchase was made.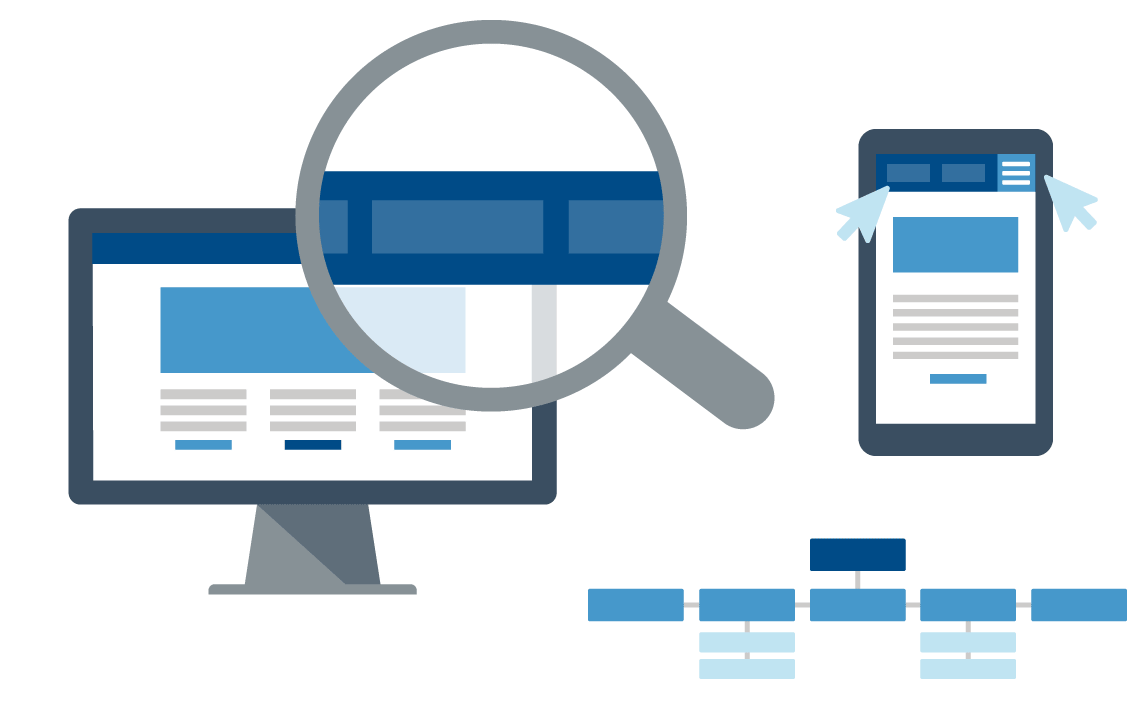 (Image courtesy of opendesignsin.com)
Why is this important? Proper navigation is important because it significantly impacts the customer buying experience. If a website is difficult to navigate, consumers will be less likely to purchase from you.
How can this issue be solved? Keep your website design minimal. Adding hyperlinks that connect your whole site together can significantly improve the functionality and operation of your site. It should be legible and easy for customers to find the products or services they are looking for.
Design is outdated
According to Sweor, "it only takes about 50 milliseconds (0.05 sec) for users to form an opinion about your website and determine if they want to continue exploring it or move on. First impressions really do matter. The visual appearance of your website gives customers a look into the brand's quality, products, and services. This also includes the general direction your business is taking, which can be important for both long-term partnerships and quick engagements.
Why is this important? Generating customer interest and wanting them to come back for more is – and should be – every business's goal. Keeping content and ideas fresh will draw attention to your site and your audience will keep returning for more.
How can this be solved? What attracts consumers to websites is simplicity and a certain design aesthetic that's easy to remember. A solution to this issue can be working with graphic designers to bring your ideas to life and display them on your site. Build an aesthetic that contains personalized colors, fonts, and visuals. Having an individualized site will make editing in the future much simpler and only minor details will have to be updated or changed.
Difficulty making changes to content
If your internal team members find it difficult to update text, photos, and create eccentric advertisements, that may be a major concern in terms of a website's maintenance. Visuals should pique visitors' interests and provide them insight into your brand. A company's features and recognizability will help set up a platform for any expansions as well as help reach business goals.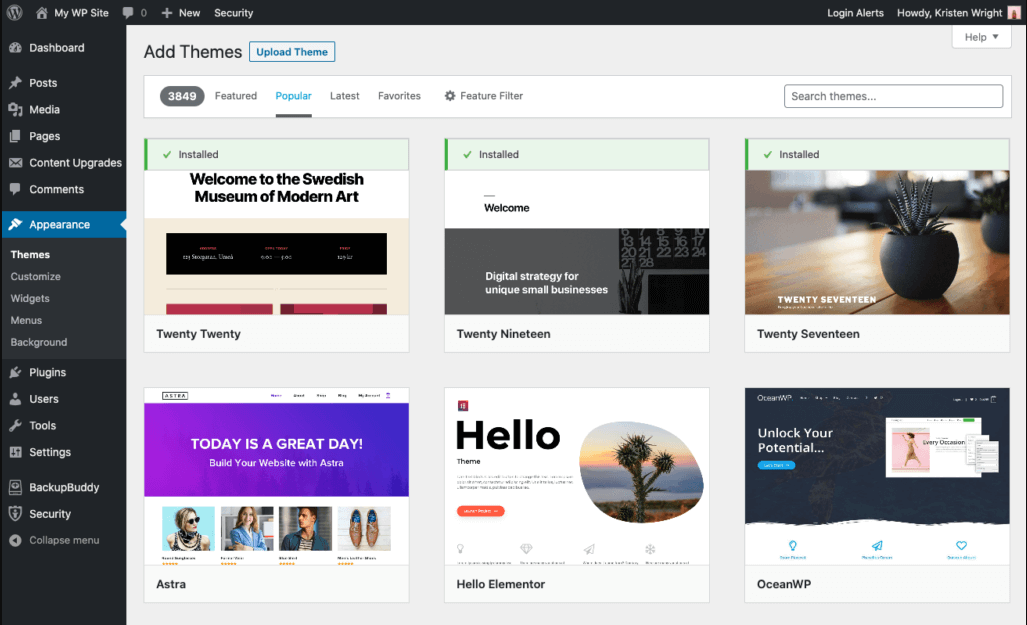 (Image courtesy of Zenatta Consulting Inc.)
Why is this important? Businesses should be able to make quick edits throughout the website in order to meet customers' ever-changing needs. With challenging templates or no CMS (content management system), it will be much more difficult to keep up with quick and easy changes that need to be made.
How can this be solved? Utilize content templates or a CMS tool to quickly and easily write, edit, and update content. Some popular CMS solutions include WordPress, Drupal, Sitefinity, and Kentico.
Conclusion
A website can either make or break a business. The five signs described above are interconnected: slow speed, complicated navigation, poor design and structure, and more, can all lead to major issues that impact your overall business. Redesigning your website and consistently making minor adjustments will yield positive results.
Are you thinking about a website redesign? Americaneagle.com has 25+ years of experience doing exactly that. Our team of strategists, developers, designers, and more, have the knowledge and expertise it takes to ensure your website is up-to-date and running smoothly. Contact us today to learn more.
---
About Author
---