Elevated Digital Solutions Match the Refined Community Grocer Experience Found at Dom's Kitchen & Market
Dom's Kitchen & Market is led by the founder of Mariano's, Bob Mariano, former Mariano's/Roundy's CMO, Don Fitzgerald, and Jay Owen, who is the great-grandson of Dominick DiMatteo, founder of Dominick's. They have created a shopping experience beyond the conventional supermarket. The community grocery stores feature a centrally-located dining area with food stations serving prepared and fresh produce, meats, baked goods, and other grocery items. Dom's Kitchen & Market is also more focused on technology and service priorities to better engage its target clientele of 25 to 45-year-olds.
Challenges
The initial web presence that was built for this reimagined community grocer lacked the flexibility and editability that the growing business required. As Dom's Kitchen & Market intends to grow beyond the two current locations in Chicago's Lincoln Park and Old Town neighborhoods, its leaders were interested in a website development solution that modernized their online presence and prioritized branding, concept, templates, and standards that could be easily replicated and expanded upon as the grocery chain grew. After doing a little shopping of their own, they became confident that Americaneagle.com was the right web design and development digital agency to lead their next-generation digital solutions.
Project
Platform
Industry
Ecommerce
Food & Beverage
Expertise
Digital Marketing
Experience Design
Strategy & Insights
Web & Application Development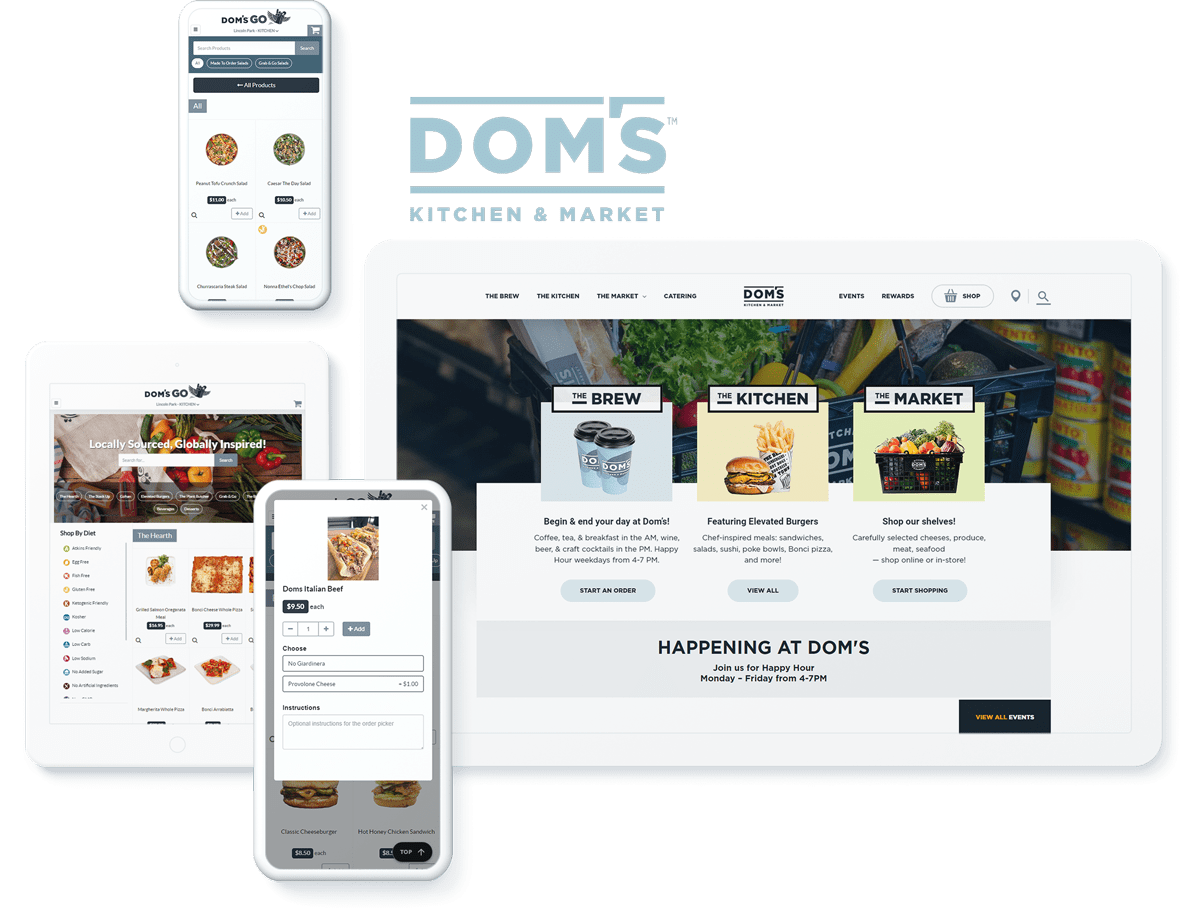 Solutions
Website redevelopment for Dom's Kitchen & Market emphasized branding elements congruent with the business's physical locations. Each location promotes three branded environments within its brick-and-mortar stores, the Brew, the Kitchen, and the Market. Those three environments also share the most prominent promotion on the new home page. Thoughtfully-designed graphics, font choices, color palette, and specific treatments in the new website were so well received that they have become unifying consistencies throughout Dom's Kitchen & Market, adopted across all other digital and physical brand representations.

A customer-first approach to creating a web environment that mirrored the vision for Dom's Kitchen & Market led to popular website enhancements within the editor-friendly WordPress platform solution. Regular features, limited-time offers, and promotional events now efficiently direct visitors to the online store, or to find their nearest store location. The business's mobile app has been branded to match the website. Proactive optimization for ADA compliance has also been included throughout the new site.

Dom's Kitchen & Market has become a popular destination in their neighborhoods and online.
Results
199

%

Increase in Page Views

135

%

Increase in New Users

105

%

Increase in Organic Search User Acquisition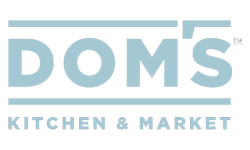 The Americaneagle.com development team took time to understand our brand and the key UX features that are most important to our customers. They did a wonderful job transforming our brick & mortar stores into a cohesive online experience, aiding us in delivering a best-in-class omnichannel experience to Chicagoans.