Magnolia Development Services
One content platform for all of your digital experience needs
Whether your organization is in the process of building a brand new DXP or aiming to launch new, innovative experiences for your customers, Americaneagle.com can help implement Magnolia – the content management platform that fits all of your digital needs. Magnolia's "composable" approach allows clients to purchase only functionality that they need and build upon their existing technology. Further, Magnolia stands out as being fast and particularly user-friendly for content authors. Magnolia Digital Experience Platform features offer excellent analytics, personalization, and variant testing to continually improve the user experience. Americaneagle.com has helped companies transform their business with successful content strategies for nearly three decades.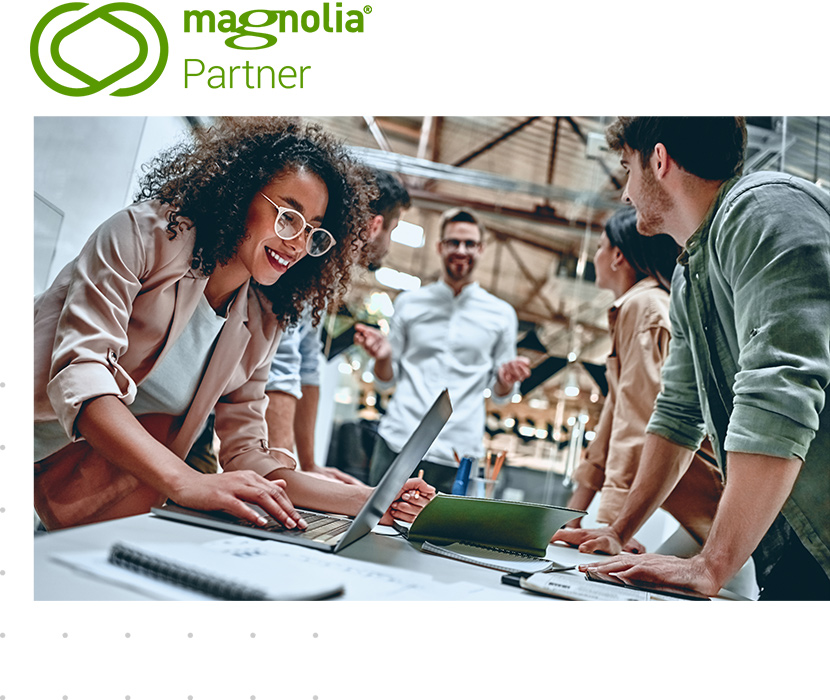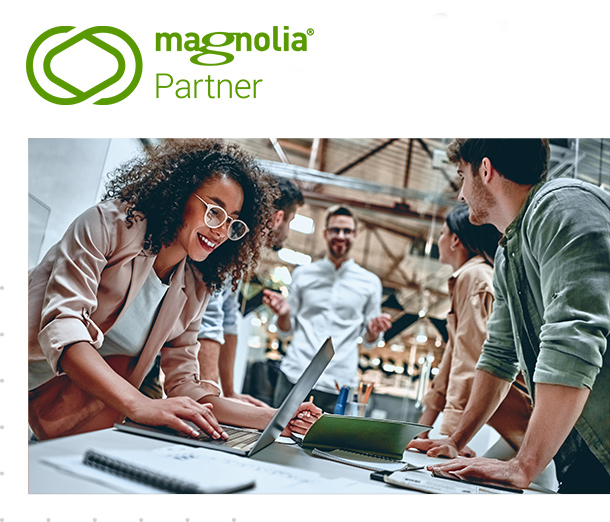 Implementation
There are more channels now than ever before, with multiple routes to reach and engage with customers. We leverage this headless content management system to help you deliver great digital experiences in today's increasingly omnichannel world.
Headless CMS & Unlimited Integrations
Magnolia is easy to use, agile, quick to deploy, and the only headless content management solution focused on empowering all users to create compelling omnichannel experiences. Allow our team to help you connect to other digital solutions, whether that is DAM, PIM, CRM, ecommerce platforms, or any custom system. Magnolia offers a large list of pre-built connectors and the Americaneagle.com team can connect any external system you need today, or in the future.
Content Strategy
If you are in need of delivering content quickly and at scale to all your digital products – websites, apps, devices, or the next platform yet to come, we can help you get the best results from your Magnolia project.
Managed Support Services
The world of technology changes all the time. Americaneagle.com's managed support services team is here to make sure you stay on the cutting edge. With scalable support packages, you're free to focus on the things that keep your digital presence fresh.
Ecommerce Implementations
We can integrate Magnolia with the leading ecommerce platforms using Magnolia's Commerce Connector Pack. Let us orchestrate your content and data to bring easy management and optimization to the shopping experience.
Strategy Services
Our strategic consulting and marketing experts will partner with your team to create and execute strategic plans that increase engagement and optimize conversions. Tap into the power of Magnolia's personalization & optimization tools to deliver experiences that target the unique goals of your web traffic.
Unsure whether to upgrade now? There are plenty of reasons to upgrade your CMS. Read More

Traditionally, in Content Management Systems, there is a tight coupling between the content and presentation. Mostly it is targeted tow... Read More

Americaneagle.com has world-class artists that will make your website look like a masterpiece! Read More
---
Company name is required.
Email address is required.
Phone number is required.
Please use 250 characters or less.