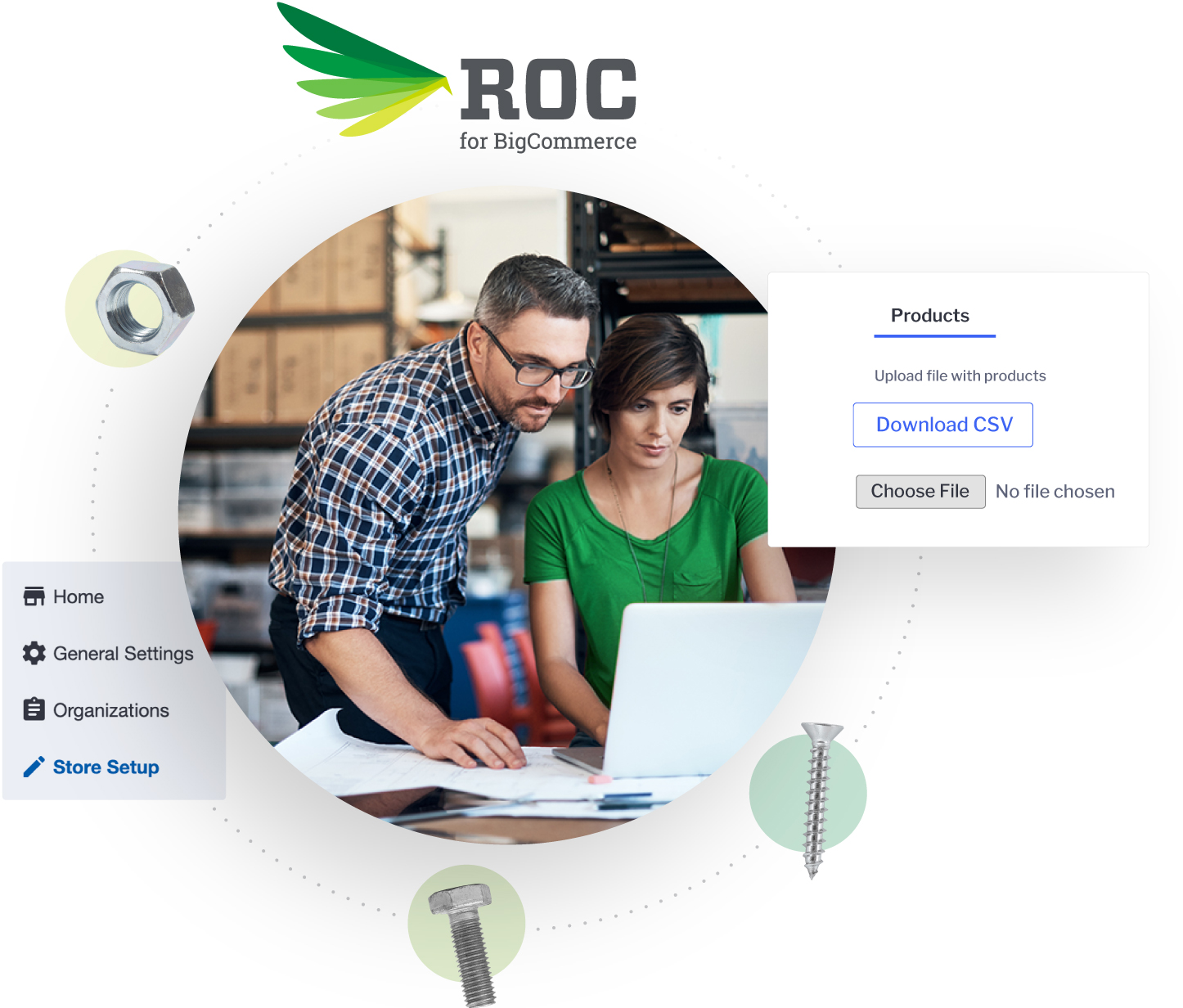 ROC for BigCommerce
The extensible enterprise B2B solution that puts merchants in control
Looking for a solution to take your business beyond the BigCommerce B2B Edition offering? ROC for BigCommerce is an extensible ecommerce application built on top of the ROC Commerce framework and is seamlessly integrated with the BigCommerce platform to deliver best-in-class, enterprise B2B functionality.
About the App
This comprehensive B2B app offers a robust set of features out-of-the-box. These features allow merchants to go-to-market quickly and manage their operations efficiently. Once installed, the advantage of the ROC for BigCommerce app is growth and extensibility. As your storefront scales, so can the features within your ROC for BigCommerce app. Merchants can add new, advanced features over time, continuously improving the B2B ecommerce solution.
ROC for BigCommerce is a hosted, managed solution and designed to extend BigCommerce's Enterprise plan. This app was created by Americaneagle.com with feedback and guidance from the BigCommerce product development and leadership teams. ROC Commerce and Americaneagle.com have a combined 25+ years of experience developing B2B ecommerce solutions.
Download the ROC for BigCommerce app today and get the full suite of B2B features, which will improve the self-service experience for both merchants and customers.
Schedule a Demo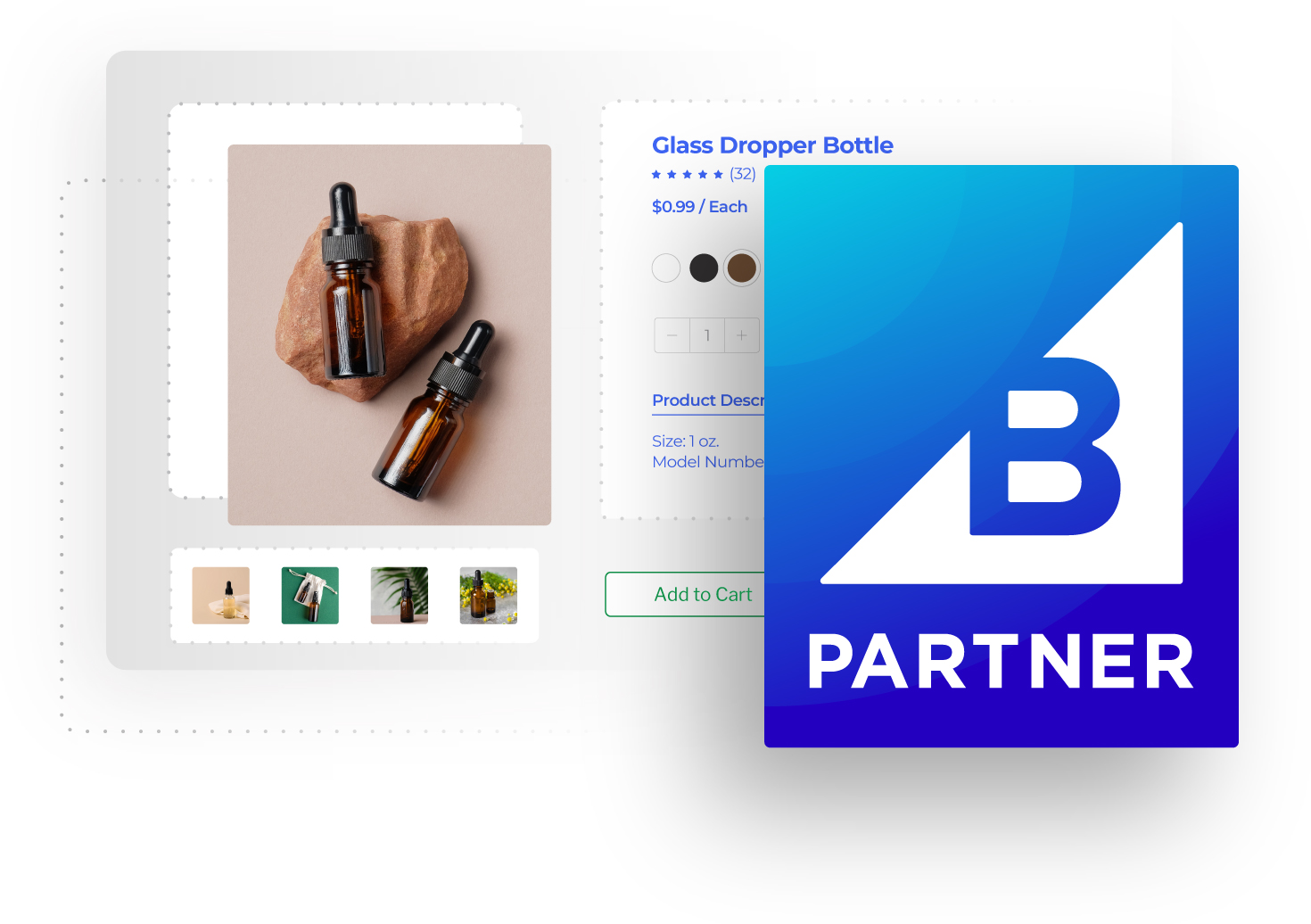 Organizations can have admins and users through Advanced Customer Management (ACM)
Address Book
Users can manage their own address book or organization sets an address book for all users
Order History
Organization Admins are able to view the order history for their entire organization
Create/Edit/Delete Users
Organization Admins can manage users under their organization
Payment on Terms
Define which organizations can pay on terms
Quick Order
Upload a list of products for a custom quick order page for an organization
MAP Rules
Ability to hide price based on MAP rules
Inventory
Ability to show inventory on the product detail page
Location Detection
Ability to understand where a website user is located
Customer-Specific Catalogs
Sellers can customize product catalogs and manage product categories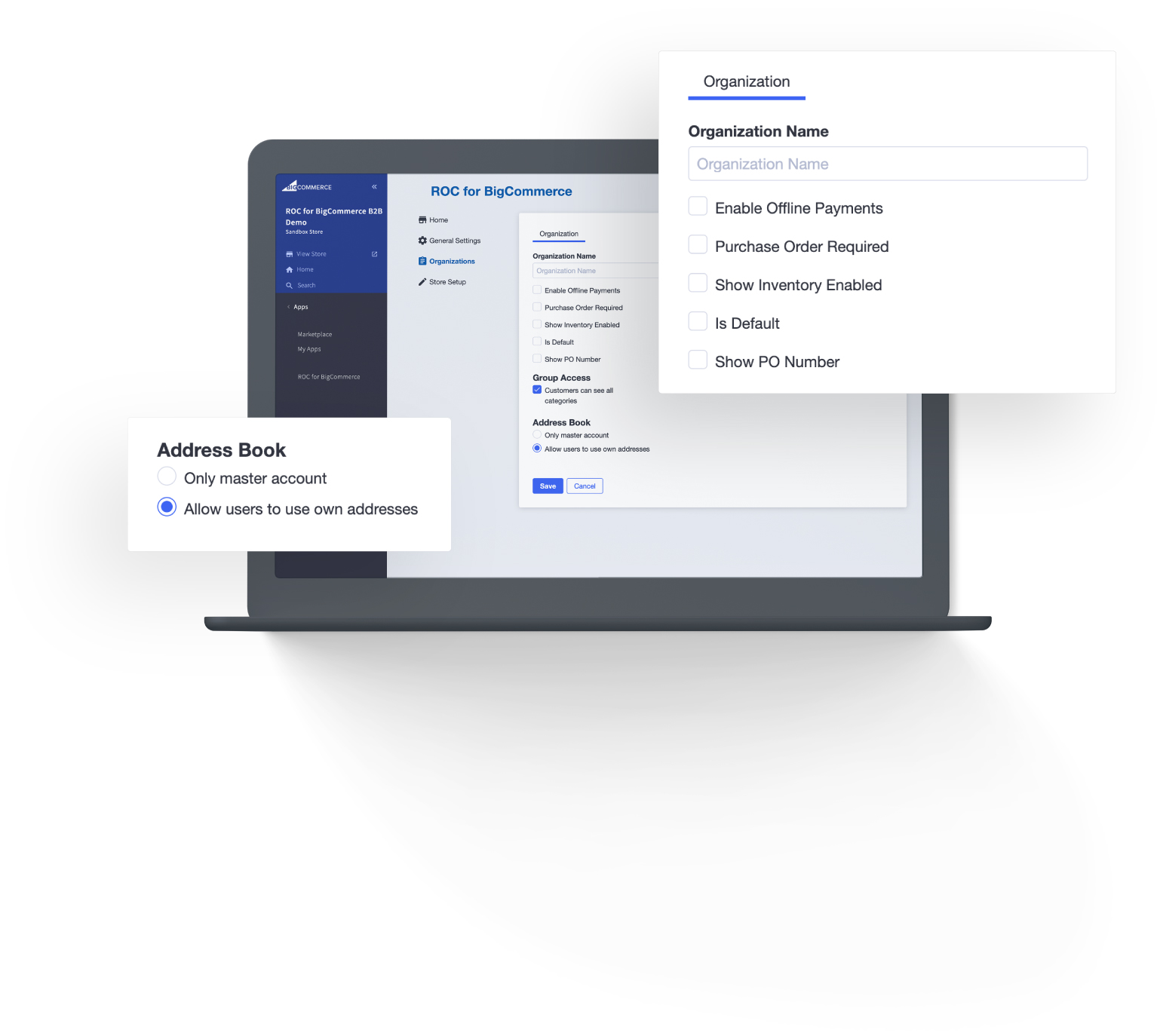 Extensible for Enterprise Needs
As the market evolves and merchant needs change, ROC for BigCommerce is ready making B2B as easy as B2C.
The ROC Commerce framework is:
Built on .Net Core (native libraries)
Supports a full set of restful APIs
Includes event hooks and handlers
Offers hosting flexibility*
Integrates with ERP, CRM, OMS, IMS, WMS, and more
The ROC for BigCommerce app is typically hosted by Americaneagle.com, however can be hosted by client or public cloud infrastructure, such as Azure and AWS.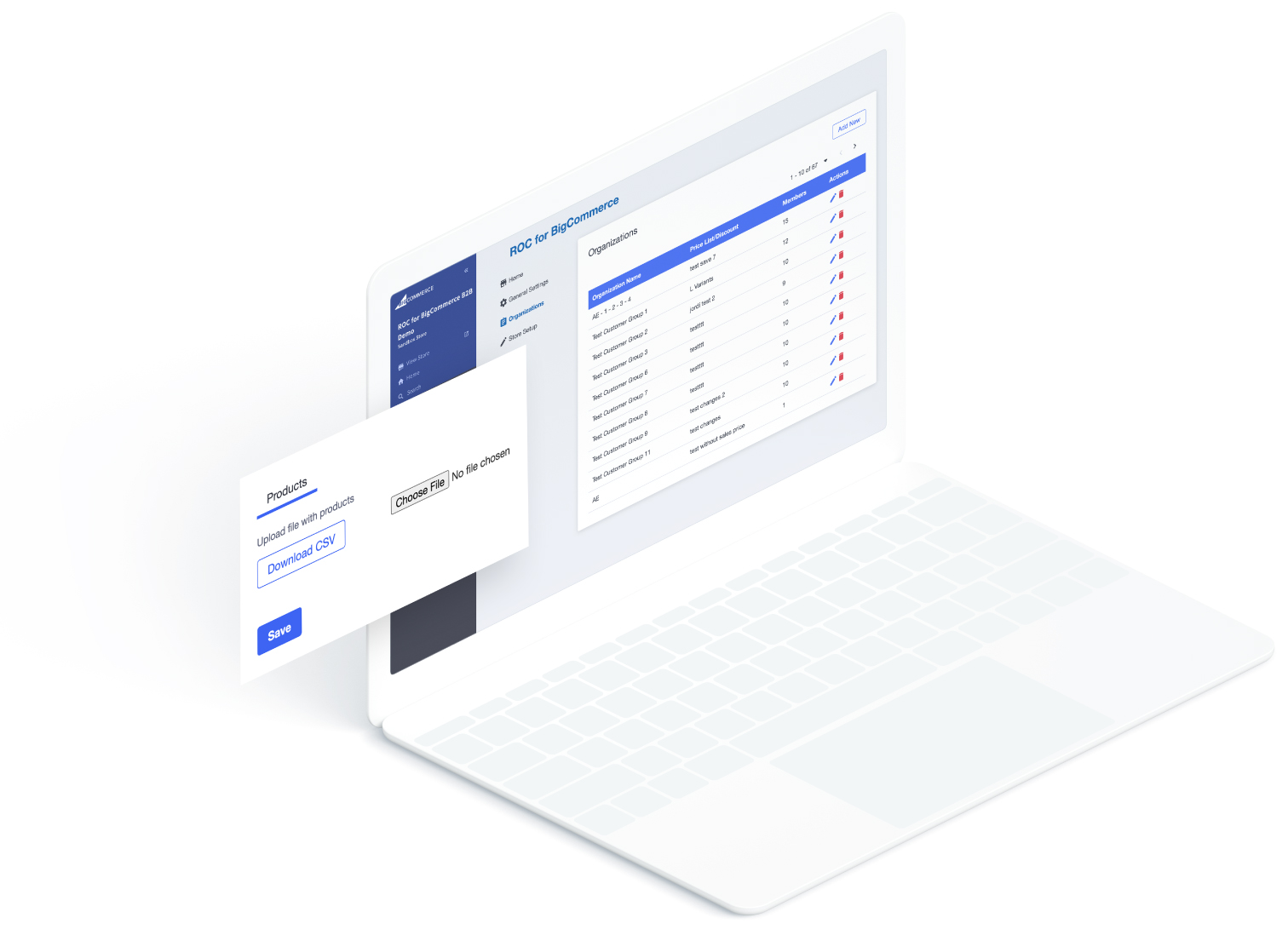 Enterprise Scenarios
Add support for real-time pricing from your ERP or implement custom pricing logic
Integrate organization and customer management workflows with back office systems
Use ROC's integration with Hawksearch for machine learning-driven product recommendations
Retrieve real-time inventory across multiple locations and order it in terms of proximity to the buyer
Define and manage unique product relationship types such as cross-sell vs. up-sell
Track closest warehouse, product availability, product restrictions, etc.
Add support for multiple shopping carts and shared lists
Store extensible product metadata