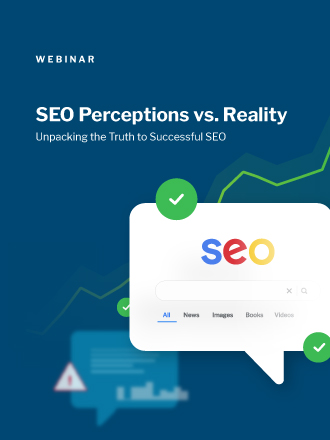 Search Engine Optimization (SEO) is the process of optimizing your website to increase visibility on search engines. It's a critical aspect of digital marketing as it's typically the #1 source of online traffic for most brands, while also complementing other marketing avenues. A solid SEO strategy will bring quantity and, more importantly, quality traffic to your website.
In this 45-minute, informative webinar Americaneagle.com's SEO experts discuss the perceptions and the realities of SEO in today's digital landscape.
Download this webinar today to listen as we unpack the realities to successful SEO and answer:

How long to see results from SEO?
Does SEO still work?
What's most important in SEO today?
How to calculate ROI on SEO?
And much more!