In this episode, our host, Taylor Karg, sat down to interview Americaneagle.com Senior Digital Marketer Allison Lundberg!
Allison began her marketing career in the nonprofit association space and has grown to help clients understand their end goals. She analyzes and audits marketing plans to create original strategies and discovers new approaches to reinforce their marketing efforts.
Taylor and Allison discuss her career path leading up to Americaeangle.com, her day-to-day responsibilities as a senior digital marketer, and some tools and resources she uses to stay up to date with new trends. The episode ends with Allison sharing some helpful advice for those looking to build a successful career in digital marketing. Tune in to hear more about how Allison has grown into the digital marketing expert she is today!
Start listening on Apple Podcasts, Spotify, or wherever you get your podcasts. You can also watch the podcast taped in the Americaneagle.com Studios on YouTube.
To read the transcript/captions of this episode, click "CC" within the YouTube video.
Connect with:
This podcast is brought to you by Americaneagle.com Studios.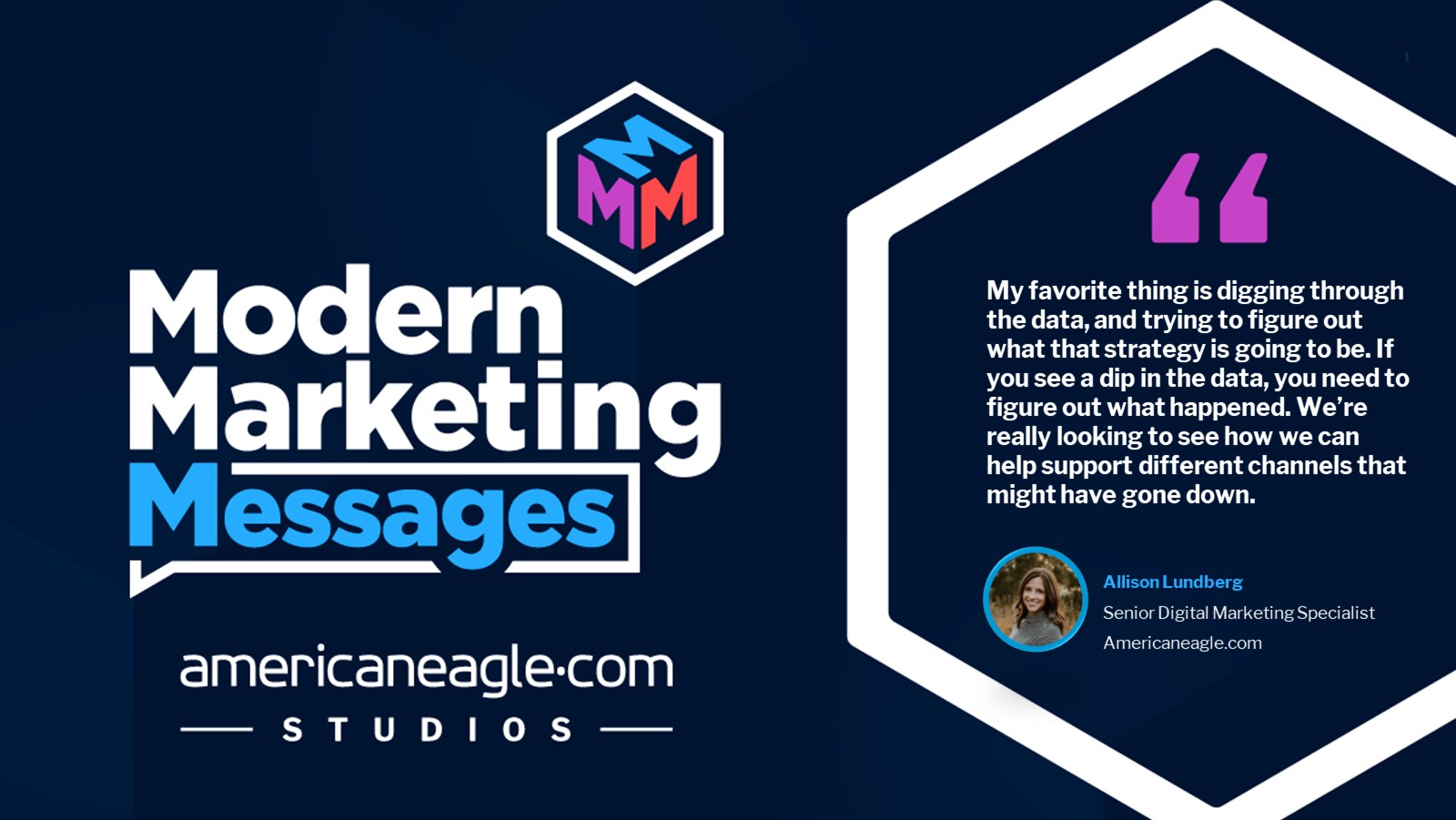 About: The Modern Marketing Messages discusses the latest and greatest in both online and offline marketing tactics, strategies, and trends. We take a deep dive in to anything and everything marketing, speaking to the best and brightest minds in technology and marketing. Episodes will cover different areas of focus, from advanced SEO to paid search, personalization to influencer marketing and everything in between.
Follow now.
---
About Author
---