Content Experience & Strategy
Creating an end-to-end content experience that maximizes engagement
Content is a critical organic element that breathes life into the technology a website relies upon to be operational. If technology can be considered the road you are traveling on, content is the vehicle that takes you to your destination. Content Experience (CXP) helps organizations plan, produce and maintain their content in a cohesive structure to create content experiences that maximize user/customer acquisition, user/customer engagement, brand recognition, lead capture, and conversion.
Our Content Experience Services
Our umbrella content consulting and development offering consists of:
Content Strategy
Content Marketing
Content Governance
Content Experience (CXP) helps organizations maximize customer acquisition, engagement, and brand recognition, lead capture, and conversions.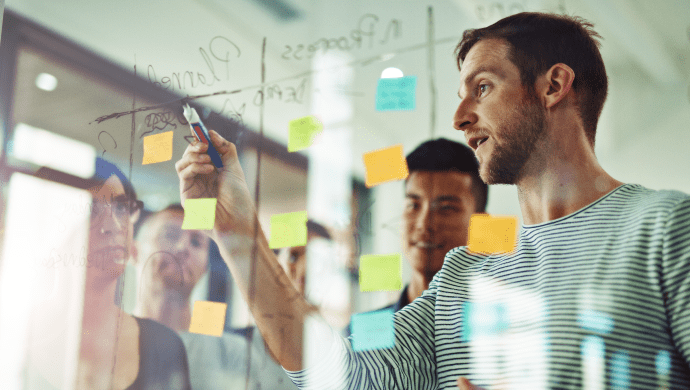 Content Experience Expertise
Content Strategy
Content strategy is a practice that develops a data-driven master plan that is squarely aimed at the intersection of business needs and audience wants. Our content strategy services will account for enough flexibility to allow for adjustments when challenges and opportunities arise.
Content Marketing
Content marketing includes all of the tactical activities that execute your content strategy. Content marketing activities include content planning, production, optimization, distribution, and nurturing. Our team can handle all of these tactics as an extension to your marketing team.
Content Governance
Content governance, or content management, facilitates the production and publication of content by symbiotically aligning people, processes, and tools. Our content management team will work to create a governance plan that maintains a cohesive content ecosystem of strategy and tactics.