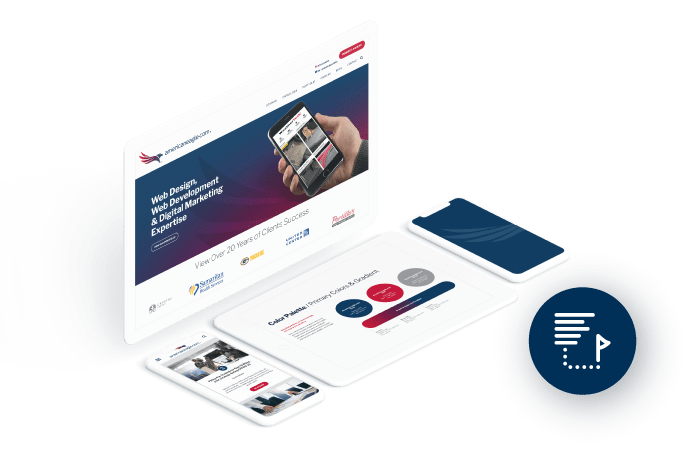 Visual & Responsive Design
Creating aesthetically pleasing designs that get results
Visual design is the final phase of our user experience design process. With an informed foundation, our award-winning user experience designers create visual masterpieces. Through the use of wireframing, conceptual visual design, branding, and design system management, we produce designs that are intuitive, appealing, and aligned with your goals.
Our Visual Design Expertise
Wireframes
A wireframe establishes the layout, content structure, navigation, user flow, and other key elements of the design. It provides a visual understanding of the web page during the early phase of the project to get stakeholder and project team approval before the creative phase gets under way.
Visual Design Concepts
The design comp illustrates, via visual interpretation, all experience design intent prior to development with the end user at the center of the experience aligned to strategic business goals and intent. This allows all stakeholders to understand the composition and design aesthetic in the context of the user experience.
Design System Manager
At its core, a design system is a platform that allows collaboration and communication. This is not a single deliverable, but a collection of assets, styles, and templates in a master online system that can be shared in real-time across all product and design teams. Our ultimate goal is to create a common design language that can be presented across multiple teams and touchpoints.
Brand Standards and Guidelines
Brand standards are essentially a style guide that provides the information and tools that define the value of your brand and how to use it. Our branding services will portray your company and products in the best possible light, presenting them in the context of a specific look and feel that boosts brand loyalty and ensures visual consistency.
Print Design
Our design services aren't simply limited to digital avenues; we will employ the entire experience design process to create engaging and cutting edge print and package designs that will entice users in real world applications.