The Village of Bridgeview
Website Provides Simple and Easy to Use Navigation and Functionality
The Village of Bridgeview website design and development project with Americaneagle.com focused on providing the community with a new resource for information. The website provides simple and easy to use navigation and functionality for the general public's use in order to stay on top of the latest news pertaining to the Village.
Project
Expertise
Events
Web & Application Development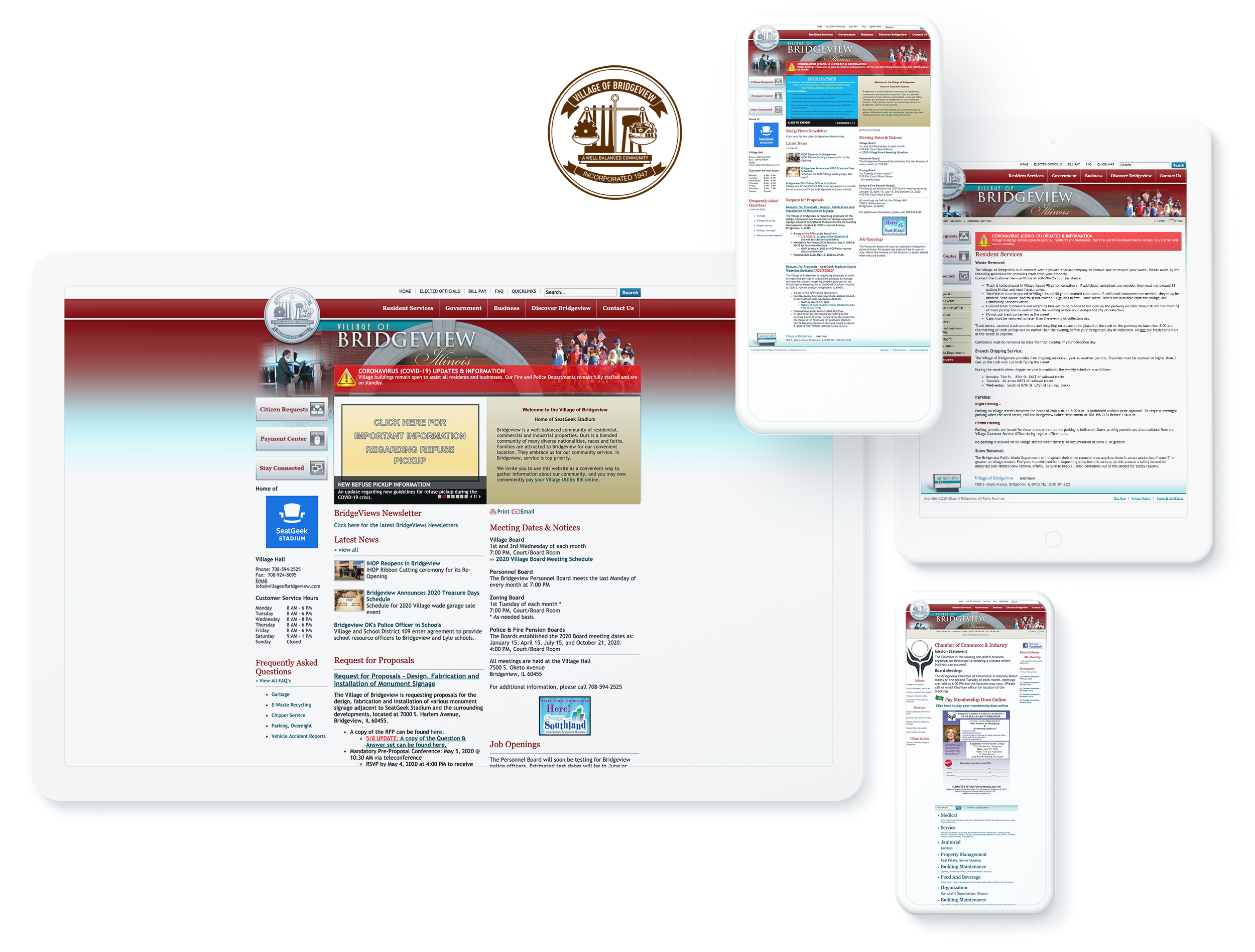 "Our new website by Americaneagle.com helped us improve our efficiency as a local government. Their design is very welcoming and simple-to-use, while being comprehensive at the same time. Village residents, businesses, and customers now have convenient access to more information and services than ever before!"