Primary Residential Mortgage, Inc.
Multi-Site Project and Expandable Solution Serves Entire Network
Primary Residential Mortgage, Inc. (PRMI) is one of the leading mortgage firms in the United States, with branches in 49 states, PRMI came to Americaneagle.com seeking an expandable solution that could serve its entire network.

This was a multi-site project with the focus to make sites for regional and local branches. Eventually, there will be 300+ sites created. There are four different templates and 5 different color themes that that a branch manager can choose from when spawning a site. It was very important to the client that options were available in order to please branch managers and customers across the country.
Project
Platform
Expertise
Multi-Site Platform
Responsive Design
Web & Application Development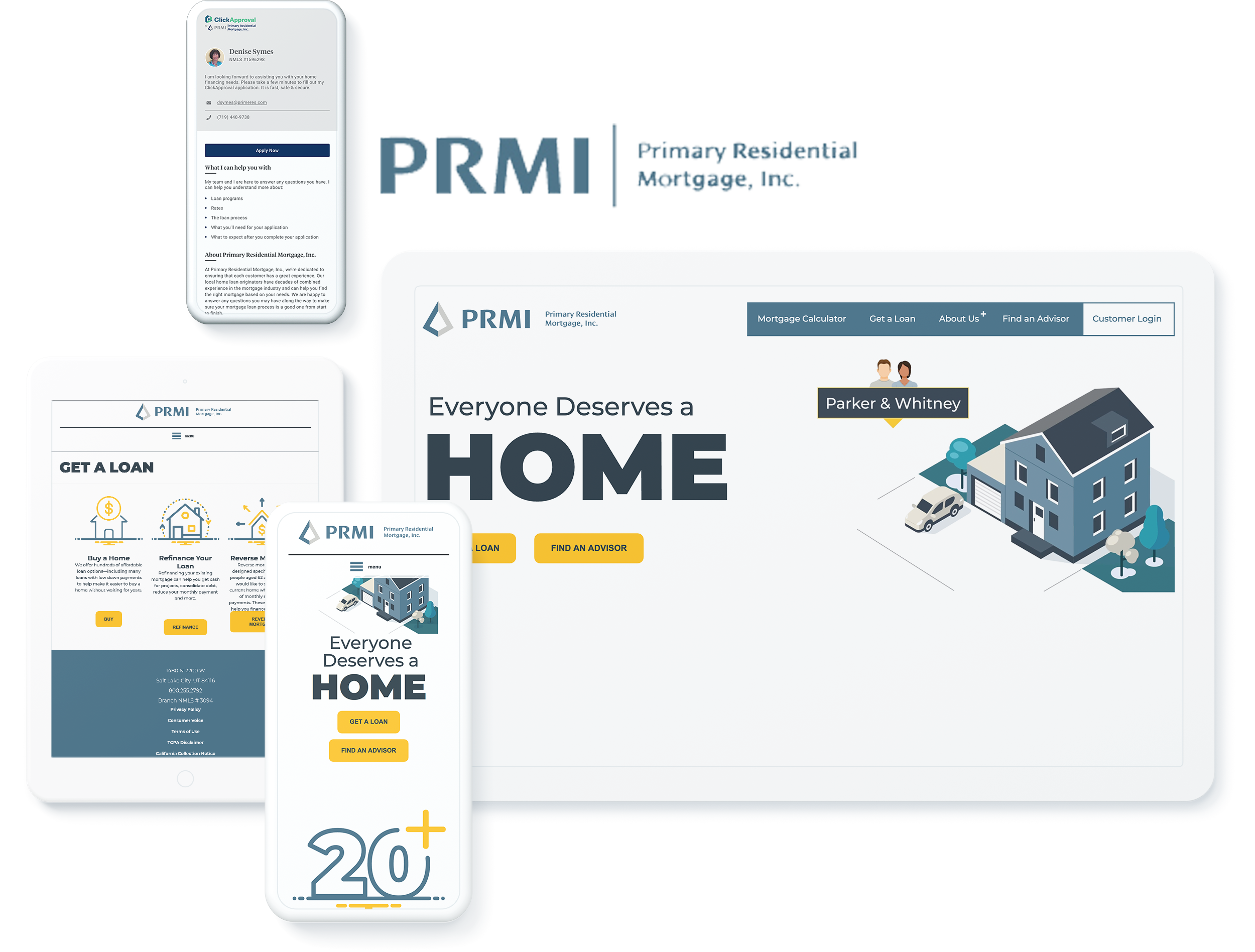 "Americaneagle.com is hands down the best vendor I have ever worked with. They are organized, communicate well and deliver on or before milestone deadlines. They helped us with a huge company initiative that resulted in a smooth and issue-free rollout. I plan on using Americaneagle.com for future projects moving forward and will definitely recommend them to others."