Precision Tune Auto Care
Platform Change Increases Website Flexibility
Precision Tune Auto Care (PTAC) services 2.5 million vehicles each year and provides the driving public with car care education for personal safety and environmental health, PTAC is a global player with 330 professional service facilities in 8 countries.

PTAC sought to replatform their website. Americaneagle.com moved the existing PTAC website from WordPress to the idev CMS, offering more flexibility, and an easier to use CMS, enabling PTAC's internal staff to more quickly make changes and enhancements to the site.
Project
Platform
Expertise
Responsive Design
Web & Application Development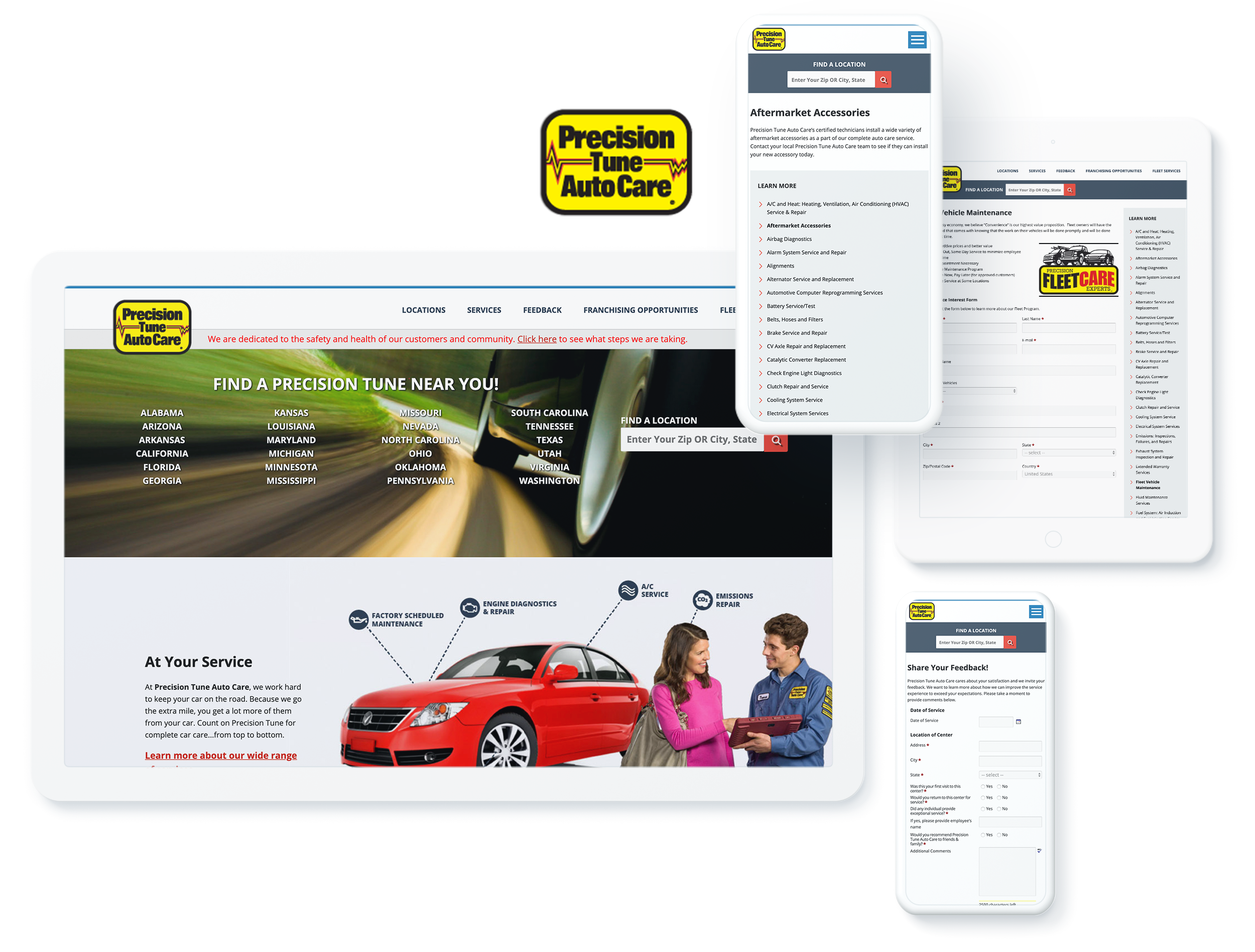 This is the second organization I have worked with using americaneagle.com. When I started here and we had issues with our brand new website, I knew that americaneagle.com was the right team to call to get things sorted out. From the get go, Alex and his team were up front and honest about what they were able to take on, and the amount of time it would take to sort things out. The team of developers is great about teaching the client how to fish, per se – setting things up so that I am able to manage as much as possible from the client admin portal. They are realistic, keeping things in perspective, providing multiple options, and highlighting the pros and cons of each. As a result of the success of our website initiative, we have also looked to americaneagle.com to take on additional projects, including our intranet and sales analytics tools that need to be redone. The team of developers are knowledgeable, accessible, and responsive to all of our needs.