PetComfort
New Site is Modern and Intuitive, Allowing Personalized Customer Experience
Americaneagle.com recently launched PetComfort.com, an exciting new ecommerce website brought to you by David MacNeil, founder of WeatherTech, a proud customer of ours since 1999.

The PetComfort Feeding System was designed specifically for the health, comfort and safety of pets while eating. It was developed with the same high-quality standard that you trust and know across all WeatherTech products. Besides designing and developing the new PetComfort website, we also had to come up with the right messaging and marketing to properly represent this high quality, innovative non-toxic feeding system.

The Americaneagle.com strategy team helped define the new brand, including its personality, tone, and color palette. They also performed exhaustive research into industry trends and target audiences, along with compiling a list of veterinarians to answer questions. They conducted research on pet associations and found articles supporting the need for the new product. The team also worked on SEO including keyword research, professionally drafted meta data, and H1 tag design.

The resulting site is modern and intuitive, and is integrated with PetComfort's ERP to handle online payments. Functionality on the item detail page takes the user through a personalized experience to establish which bowl is right for their pet, big or small. Now that the new site is live, Americaneagle.com continues to host and provide ongoing support to the PetComfort team.
Project
Expertise
Web & Application Development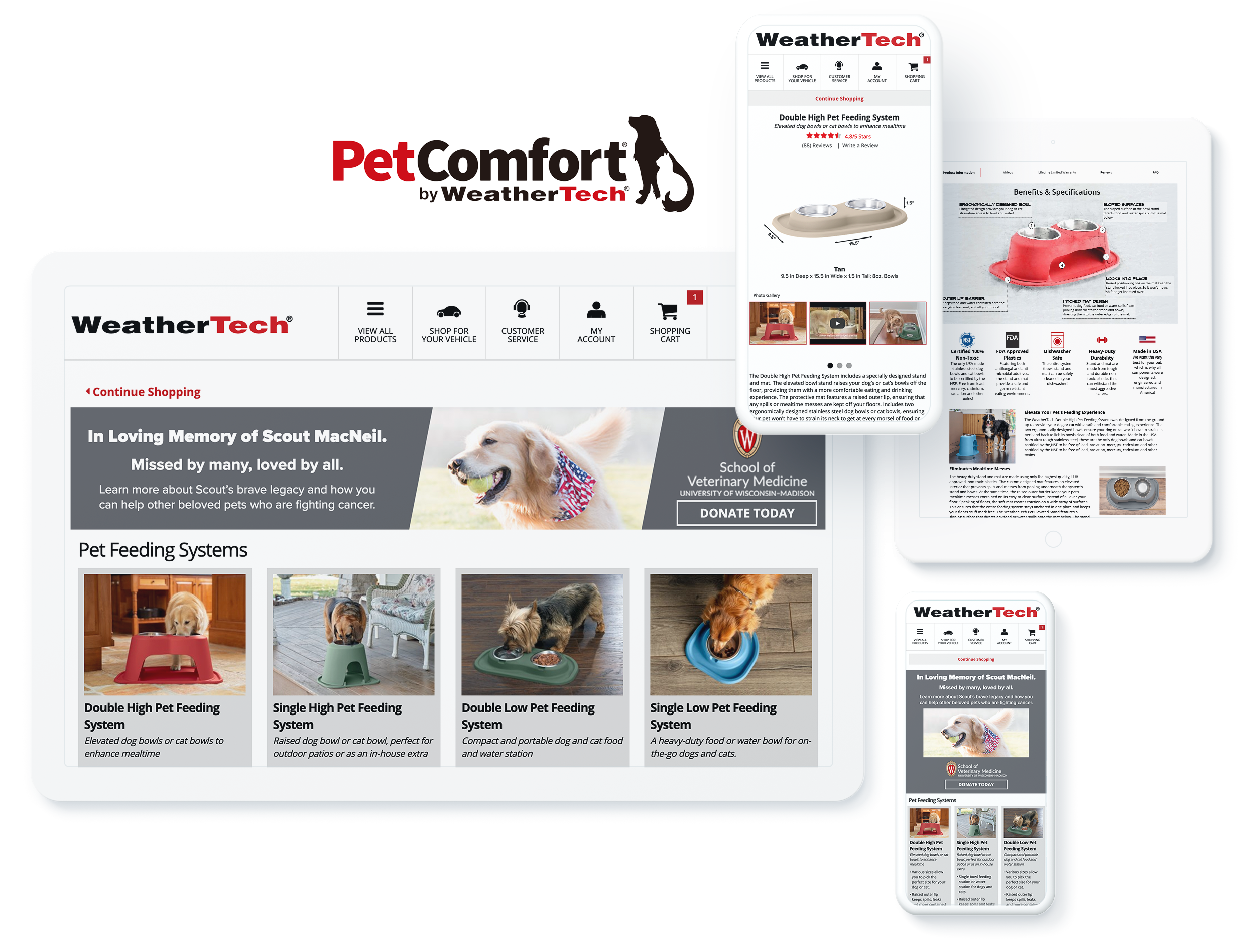 "Americaneagle.com helped us establish a well-known brand and the websites they design and develop for us produce outstanding business results. We are excited to continue our work with the team as we close in on a twenty year mutually beneficial relationship."