Mouth Monsters
Newly Contrived Website Provides Ever Friendly User Experience
Mouth Monsters a subsidiary site of the
American Academy Of Pediatric Dentistry
strives to provide the most up to date dental practices and procedures for children. The American Academy Of Pediatric Dentistry came to Americaneagle.com once again for the development and design of their newly contrived website Mouth Monsters. Americaneagle.com curated the site using the ever friendly WordPress web platform, a simple, yet easy to use platform that allows the back end user effortless changes when publishing new content. Americaneagle.com and the American Academy Of Pediatric Dentistry are proud to announce the newest addition to the American Academy Of Pediatric Dentistry family, Mouth Monsters.
Expertise
Web & Application Development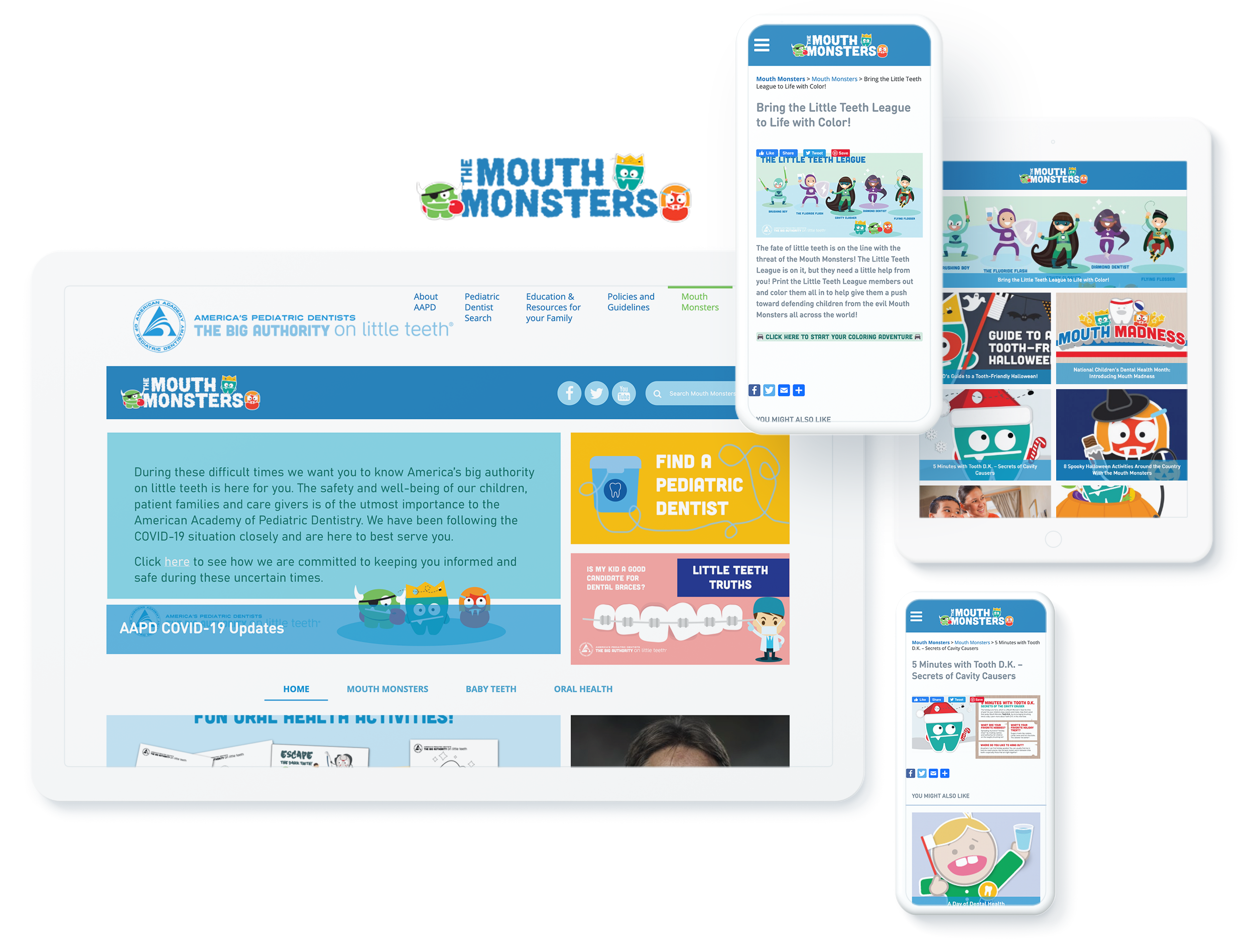 "I can say that working with Americaneagle.com was an excellent experience. Our organization has many disparate parts that you were able to help us streamline into a well-designed and intuitive whole. The design process was efficient with lots of give and take from our staff and each draft produced by your company was high caliber work.