MagazineLine
Site Incorporates Intuitive Graphic Design and Interface
MagazineLine is home to over nine hundred subscription magazines, ranging from the likes of the Economist, Good Housekeeping, Cosmopolitan, ESP, to childrens magazines such as Kids, National Geographics Kids, and many more. Seeking creative strategy and graphic expertise, MagazineLine joined hands with Americaneagle.com for the necessary modification to their ecommerce website. The site now incorporates an intuitive graphic design and interface that has increased user engagement and purchases.
Project
Platform
Industry
Entertainment
Media & Publishing
Expertise
Responsive Design
Web & Application Development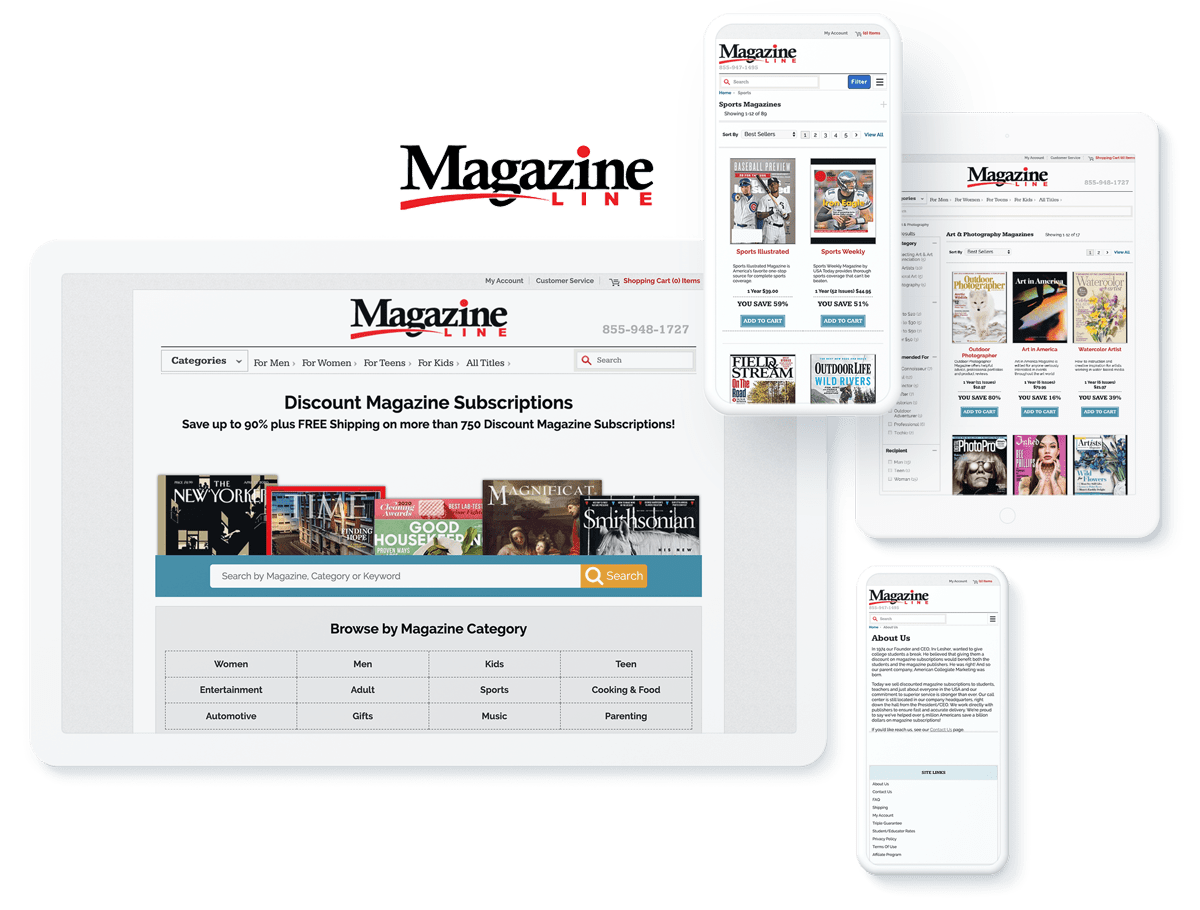 "Americaneagle.com persisted through our very complicated multiple-site project with layered business rules and direct integration into our AS/400 customer database. Their site design shattered our cluttered, complicated tendencies and presented our customers with a gorgeous ecommerce site that is easy to navigate and search. The experience for mobile simply blows away our previous one with navigation that works for mobile and a look / feel that mirrors desktop. Our shopping cart converts without distractions while accommodating our unusual business rules."