Lundstrom Insurance
Implementation of New CMS Allows for Quick and Easy Content Updates
Lundstrom Insurance is a third-generation family-owned and operated insurance agency, based in Elgin, Illinois. Looking to better serve their clients, Lundstrom Insurance turned to Americaneagle.com for the development of a new website that would serve as a highly functional reference tool. The Lundstrom Insurance website is now both elegant and professional, outlining the firm's offerings and expertise in the insurance industry. The website also has additional benefits, including an extranet for clients to access information only available to members, providing an exceptional experience for Lundstron Insurance website users. Back-end users now have an added luxury as well. The implementation of the idev Content Management System (CMS) allows users to make quick and easy content updates.
Industry
Financial Services
Insurance
Expertise
Web & Application Development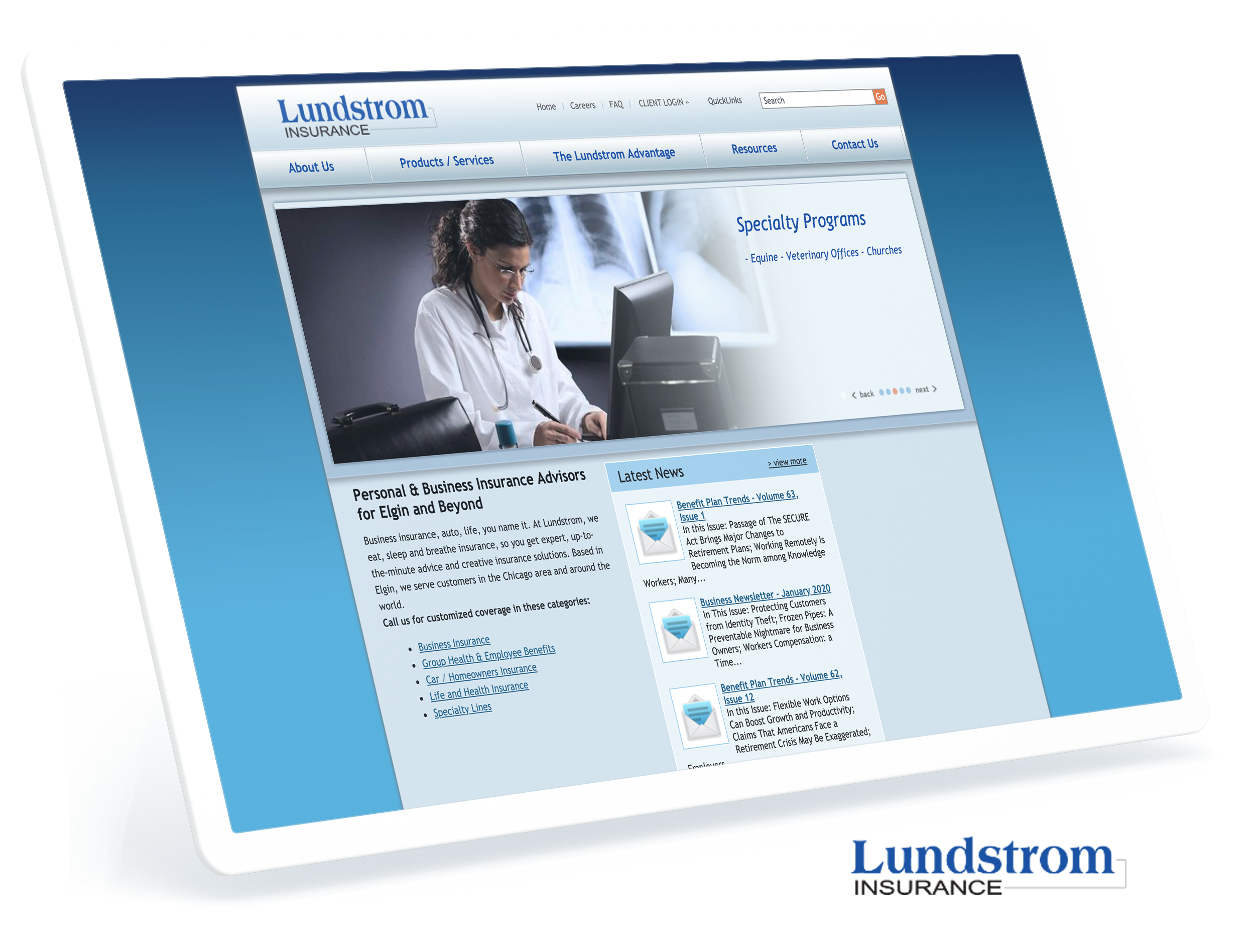 "Our new website is attracting new customers and potential employees with an enhanced design that includes better navigation. The eye-catching and useful design also allows us to clearly outline what services Lundstrom provides and the values we cherish."