Dynamic Manufacturing
A Redesign Driven by Strategy for Dynamic Manufacturing
Dynamic Manufacturing, located out of Melrose Park, IL is a family owned business that specializes in the total restoration of automotive transmissions. Dynamic Manufacturing knows a thing or two about total rebuilds so they wanted a partner that they could trust to totally rebuild their website.
Dynamic Manufacturing initially came to Americaneagle.com with an older website, which was not responsive. The main goals were to modernize, improve ease-of-use, and improve the careers section to attract younger talent.
Americaneagle.com took care of all development and design for the new site. Dynamic Manufacturing also made use of Americaneagle.com's additional services, including documentary style photography, via a third party, and copywriting by Americaneagle.com's in-house automotive team. Dynamic Manufacturing now has a deep content library and can continue to regularly update content and keep the website fresh.
Expertise
Responsive Design
Web & Application Development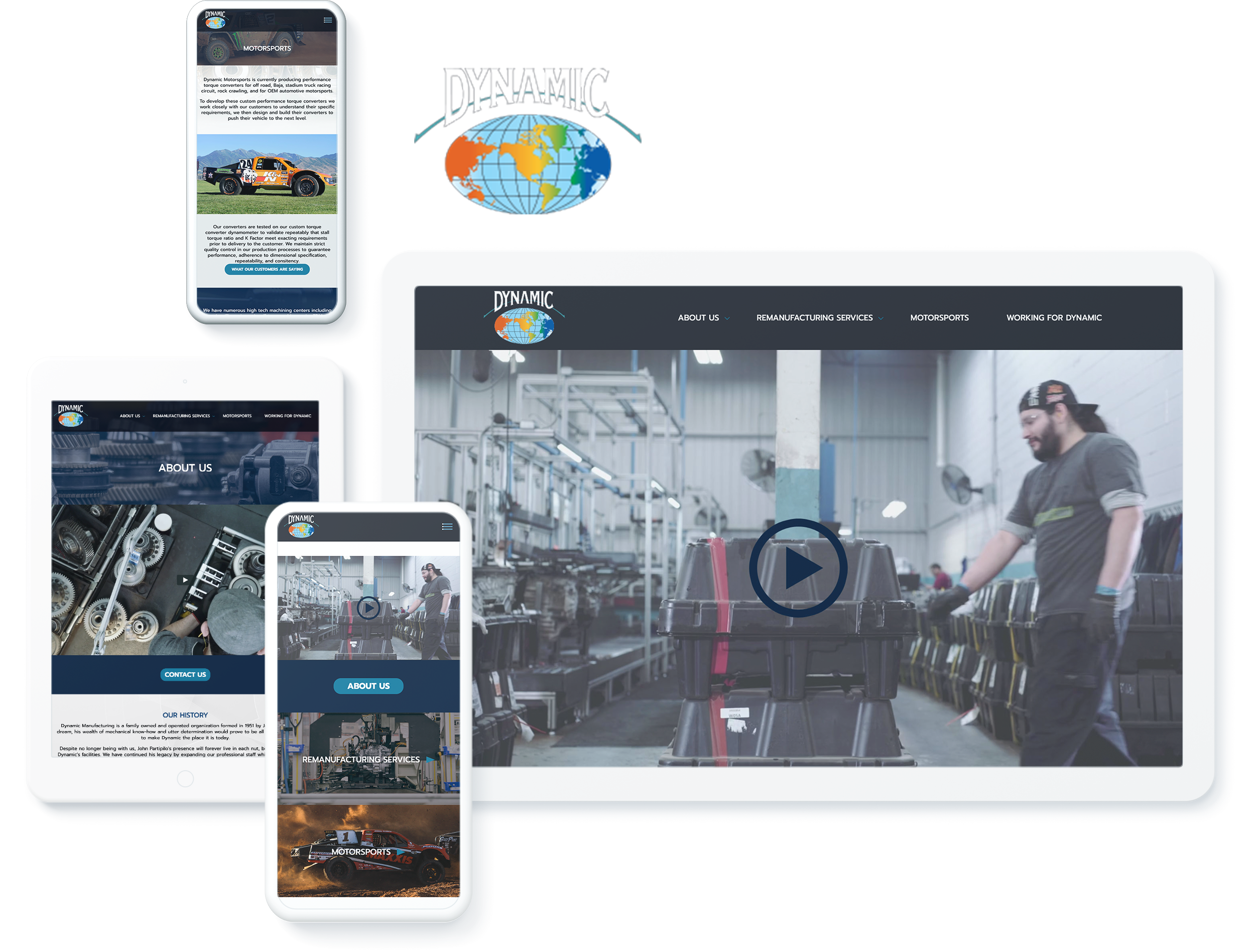 "Working with Americaneagle.com made a potentially daunting task truly enjoyable. The entire Americaneagle.com team were true models of professionalism and expertise. The entire design process and our final webpage truly exceeded our expectations and brought our vision to life."