Seamless Integration of Third Party Rewards Program Leads to Website Efficiency
Capstone is a leading publisher of children's books and digital solutions for libraries, classrooms, and consumers. Capstone has been helping children develop a love of reading and learning for over 25 years, and their passion for creating inspired learning is what sets them apart in the publishing industry. Capstone's content comes in a variety of print and digital formats, including board books, picture books, interactive books, apps, audio and databases. Whether print, online, or new, yet-to-be-discovered formats, Capstone provides children and young adults with the content they love.
Challenges
Before coming to Americaneagle.com, Capstone offered a rewards program with a third party where customers earned points through purchases and activities, and they could redeem those for products sold by Capstone. This process was manually processed by Capstone customer service reps through their ERP system and the admin tools provided by their 3rd party rewards partner.
Project
Platform
Expertise
Experience Design
Web & Application Development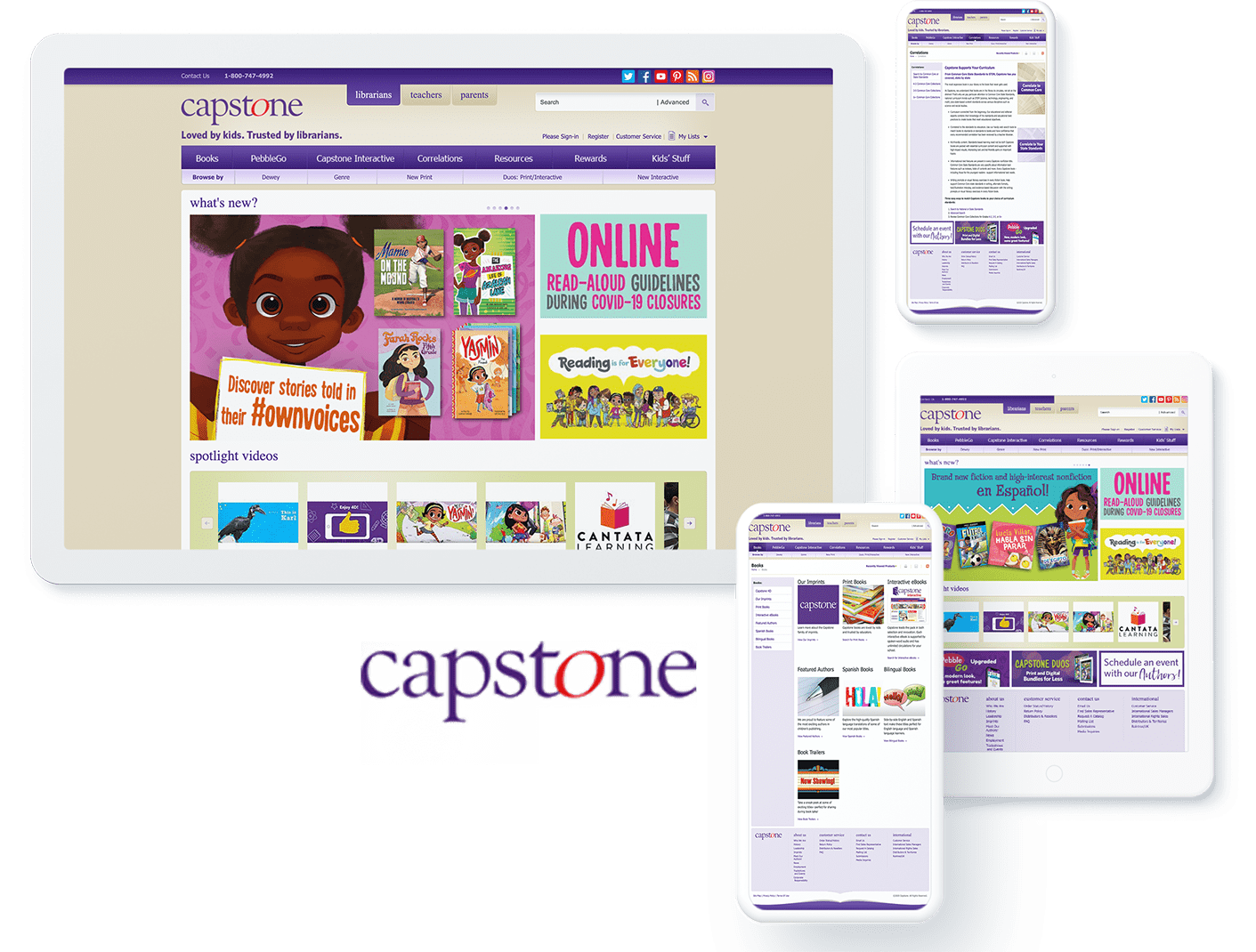 Solutions
Capstone switched from their existing rewards partner to one that offered greater flexibility and control through their admin dashboard. Americaneagle.com integrated the new loyalty rewards software with the existing website. Point accrual and redemption calculations are submitted to their new loyalty rewards partner through an automated process, and then the available points are pulled in via API. In addition, users can checkout using points based on the available points, without requiring additional verification or assistance from the customer service reps!
The results include a much more efficient process through seamless automation. Capstone customer service reps have more time to concentrate on other important tasks and the front end user experience for rewards points members has been greatly enhanced.

"The Americaneagle.com team worked really well with our IT resources to integrate the idev Ecommerce platform with our existing systems. Where our old system relied heavily on manual updates, uploads and exports; data and systems are now connected and automated. This streamlines a number of our processes, dramatically reduces manual effort, and enhances the customer experience."