Bank Administration Institute (BAI)
Providing Financial Leaders with a Wealth of Knowledge
Bank Administration Institute, commonly referred to as BAI, is an association for leaders in the financial industry that offers members exclusive private content, advisory articles, industry news and events, and insightful statistics.
Challenges
BAI needed a dynamic web presence that would be able to connect and inform members. Their previous website was clunky and outdated with an interface that made it difficult for visitors to find what they need. BAI also had long term goals of attracting new members and creating members-only content to enhance the value of a membership but their previous website missed the mark.
Project
Industry
Associations
Banking & Financial
Expertise
Experience Design
Strategy & Insights
Web & Application Development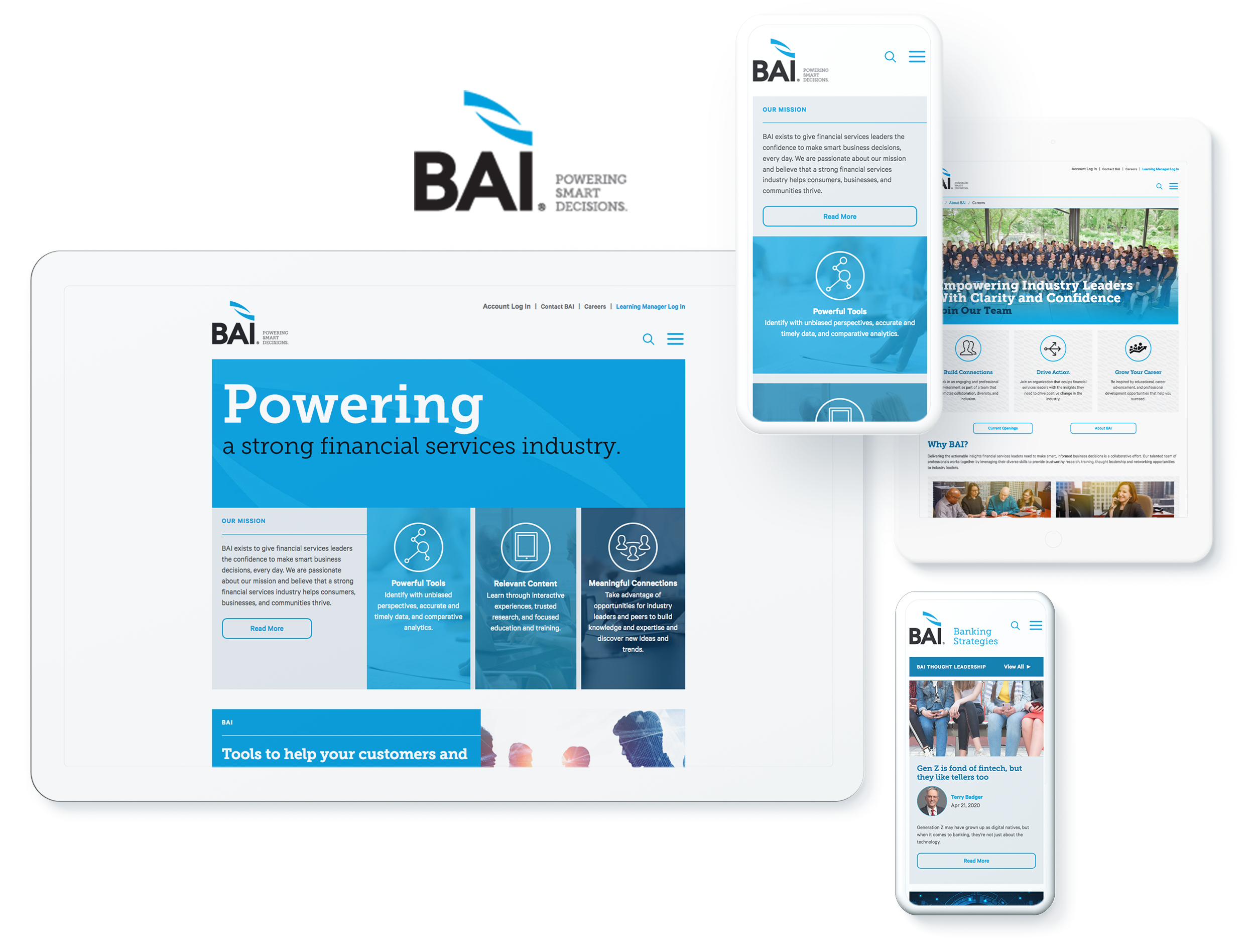 Solutions
BAI worked with Americaneagle.com to transform the BAI.org website into a site that is clean, easy to navigate, and reflects the association's goals. With a member-login functionality, now only members can access the content that BAI provides. A custom-built Banking Strategies section of the new site was created, providing an easy way for members to search through thousands of articles by industry professionals. In order to keep the content organized, Americaneagle.com also broke up the different types of information BAI.org provides, such as leadership team information, along with white papers and webinars, into manageable categories and modules.
BAI also had goals of connecting with members no matter where they are. To accomplish this, Americaneagle.com designed every element of the site to work perfectly on desktop, mobile, or tablet devices.
Since launching the site, BAI has seen stronger member retention as the association continues to grow.
"Having consulting companies we can count on like Americaneagle.com is a CIO's dream. They really complemented our IT staff and, at the end of the day, they delivered on time and on budget."