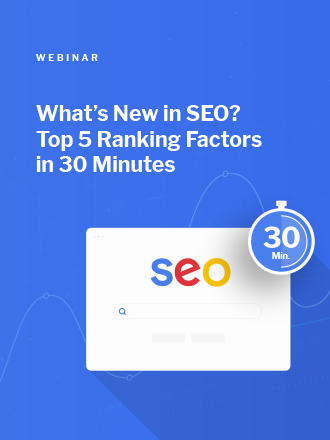 As most know, ranking higher on search engines like Google is both an art and a science. Ranking factors change by the day and it's vital to stay on top of the trends to keep and maintain those coveted top SERP spots. Are you aware of all of the latest changes happening to the Google Core Algorithm? Do you know how to prepare your website and its content for other SEO factors?
In this fast-paced, 30-minute webinar, Americaneagle.com's SEO Specialists discuss the top 5 ranking factors you need to know about.
You will learn:
The impact of the two confirmed Google algorithm updates in 2020

The recent changes to the search results page that are affecting how your website

appears

How to prepare for Google's upcoming UX algorithm update, and more!