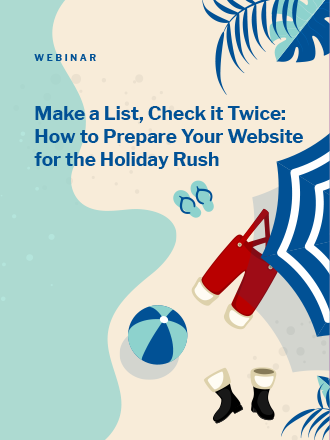 It may still be summertime, but the clock is ticking for brands to prepare for the most wonderful
time of the year. The holiday season has been the pinnacle of retail sales for decades, and with
shifting consumer habits amid the COVID-19 pandemic, online shopping will be sure to make an
even larger impact this year. While this rise in ecommerce can present a great opportunity for
brands, retailers who don't plan accordingly can easily get left behind.
Where should you even get started when looking to prepare your website and digital marketing
strategy for the holidays? In this webinar, Americaneagle.com's Digital Marketing Specialists
explore the key steps to create an all-encompassing digital marketing plan that will help you stay
ahead of the competition this season.
In this webinar, you will learn:
How to determine where to divide your marketing efforts across channels

What a substantial measurement strategy looks like and how to implement it

Ways to optimize your website to handle high traffic and more!