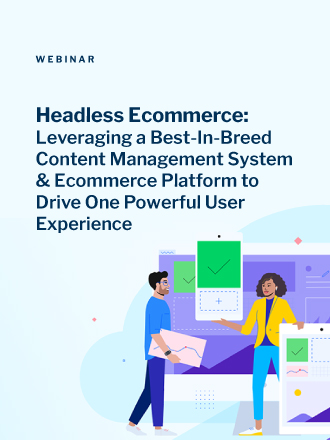 You have an Enterprise CMS that supports your overall digital presence and short/ long term marketing aspirations. You can deliver advanced and engaging personalized experiences with ease and qualify leads… but why stop at qualifying? It's time to merge ecommerce into your digital experience and start closing.

There's no one-size-fits-all solution… there's also no need for one- through a shared focus on connectivity, Sitefinity and BigCommerce position themselves for multi-tech ecosystems that work together to drive a single user experience that breaks the mold.

Download this webinar to step through a real example of a headless ecommerce solution, the ecosystem of technologies that comprises it, and the powerful user experience that it delivers.

Sitefinity CMS
BigCommerce Ecommerce Platform
Hawksearch Advanced Search
Akeneo PIM
Azure Middleware
ERP
CRM
…And more