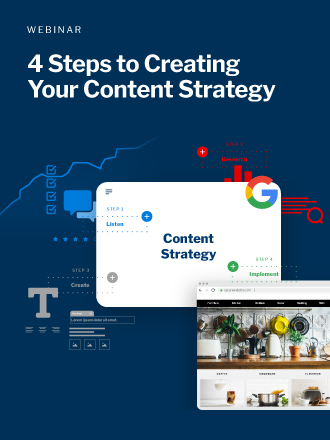 For successful brands, impactful content starts with a strategy that guides priorities for their audiences, messages, modes of engagement, and timing. A thoughtful content strategy can turn well-intended, but random offerings into intentional, timely, and brilliant content that amplifies the brand – and increases revenue.

In this webinar, listen as one of our Senior Strategists, Laura Brown, discusses how these 4 steps – listen, research, create, and implement – are vital in creating a successful content strategy.

Download this webinar to learn more about:
Considerations that shape content strategy goals, tactics, and measurement
Cohesion vs. Fragmentation
Content progression that supports the customer journey
Content drivers
And more!