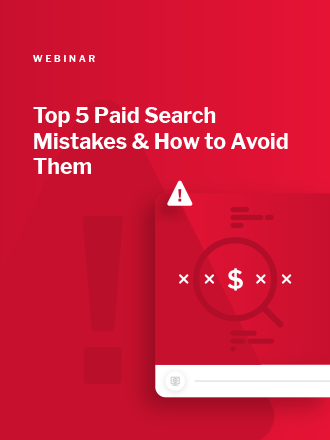 Paid search is used by many companies to get their products and services in front of a prime audience of searchers. This pay-to-play strategy is a great way to get exposure but mistakes can be costly. Are you getting the most out of your PPC campaigns? Is there a better way you can use your ad budget? In this webinar, our Digital Marketing experts go over the top 5 mistakes they see on a daily basis when it comes to paid search.
In this webinar, you will learn:
How to use the correct match types

How to A/B test your ads and leverage user research

Why your ad's landing page matters and how to optimize for success

Better ways to target your audience and more!