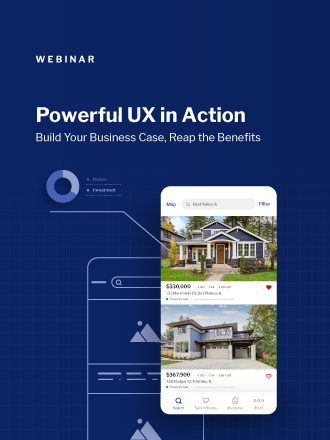 What is the value of User Experience (UX) for your business? Does your UX drive conversions?
Join an Americaneagle.com UX Architect as he discusses how Americaneagle.com uses cutting-edge UX design to meet the digital experience expectations of customers today and tomorrow.
Download this webinar to:
Understand how effective UX will improve conversion and retention, while reducing churn & customer service costs
See how UX is part of an experience ecosystem that can help you turn visitors into buyers, loyal customers, & brand ambassadors
Learn how to create value with an improved UX design
And more!