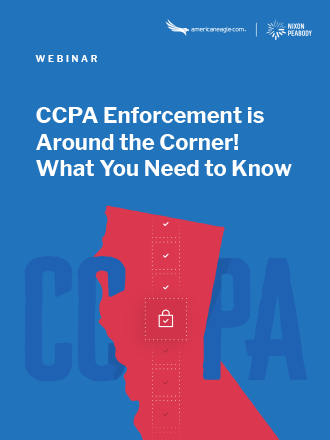 The California Consumer Protection Act (CCPA) went into effect as of January 1st. 2020, however, the state's Attorney General requested more time to issue final regulations. As a result, California legislators placed a provision into the law that enforcement would not begin until regulations were finalized or July 1st 2020 at the latest.
Our accomplished panelists from Americaneagle.com and the law firm Nixon Peabody provide an in depth analysis of the regulations and the changes that have taken place since January. In addition, they cover the issues companies have been experiencing since the start of the year, as well as what enforcement efforts will look like moving forward.
Lastly, our panel discusses the role COVID-19 has played in recognizing the critical importance of data
security with regard to staff working from home, employee training methods and overall IT policy
strategies.