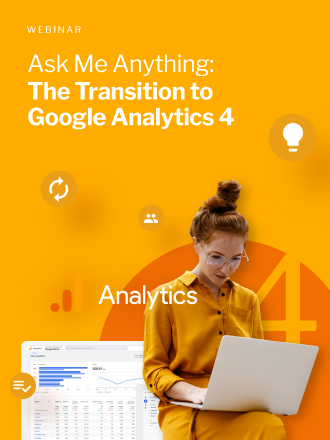 The newest iteration in the Google Marketing Platform brand is Google Analytics 4 (GA4), which is set to completely replace Google Universal Analytics (UA), the world's most widely-used analytics tool, by July 1, 2023. This means that if you haven't thought about transitioning your digital properties yet,
right now is the time
to do so.
Lucky for you, Americaneagle.com's Data and Analytics Strategist, Charles Ro, and VP of Strategic Initiatives, Tim Ahlenius, covered all of your burning questions as it relates to the transition all Universal Analytics users will need to take soon.
In addition to answering all of your pre-submitted questions, we discussed everything you need to know about the sunsetting of UA and the transition to GA4, including the following:
What is GA4
High-level overview of the technical requirements of the configuration change
Key features of GA4
Recommended transition plan & timeline
Listen today!