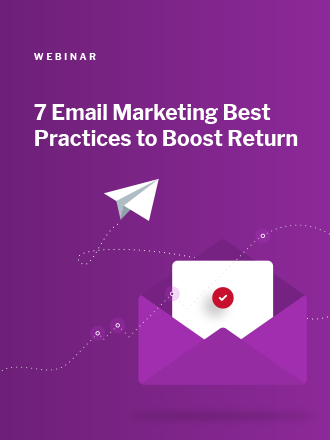 Customers check their inboxes every day and automated email campaigns are a great way to boost sales and brand awareness. However, when your email marketing efforts aren't resonating with your users, your open rate, clicks, and conversions can fall flat. Are you getting a return on your email marketing investment? What should you consider when setting up an email marketing campaign? In this webinar, our Digital Marketing experts discuss the 7 Email Marketing Best Practices they've developed over the years to bring success to our clients.
During this webinar, you will learn:
How to track your performance and A/B test for the best results
How to create email subject lines that engage customers and increase opens
Methods to set up automated workflows efficiently
Ways to personalize your branded emails and more!