What's the Buzz?
The latest in the entertainment industry from Roe Conn & Richard Roeper
With a combined 50+ years in the business, Roe Conn and Richard Roeper are now hosting a regular podcast. They'll review the latest theatrical and home-video releases, pay tribute to some of the great movies and TV shows of all time, talk to A-list stars and directors, and highlight the latest developments in the world of show business.
Each episode of "Screen Time" is approximately 30 minutes long and is divided into three fast-paced but thorough segments. Whether they're taking a look at the latest pop culture controversy, weighing in on the newest theatrical and streaming releases, delivering show biz scoops, spotlighting their favorite Social Media accounts or celebrating the 25th anniversary of a beloved movie, Roe & Roeper will keep you updated, informed and (we hope!) enlightened.
New episodes drop every Tuesday and Thursday at 7am ET/4am Pacific.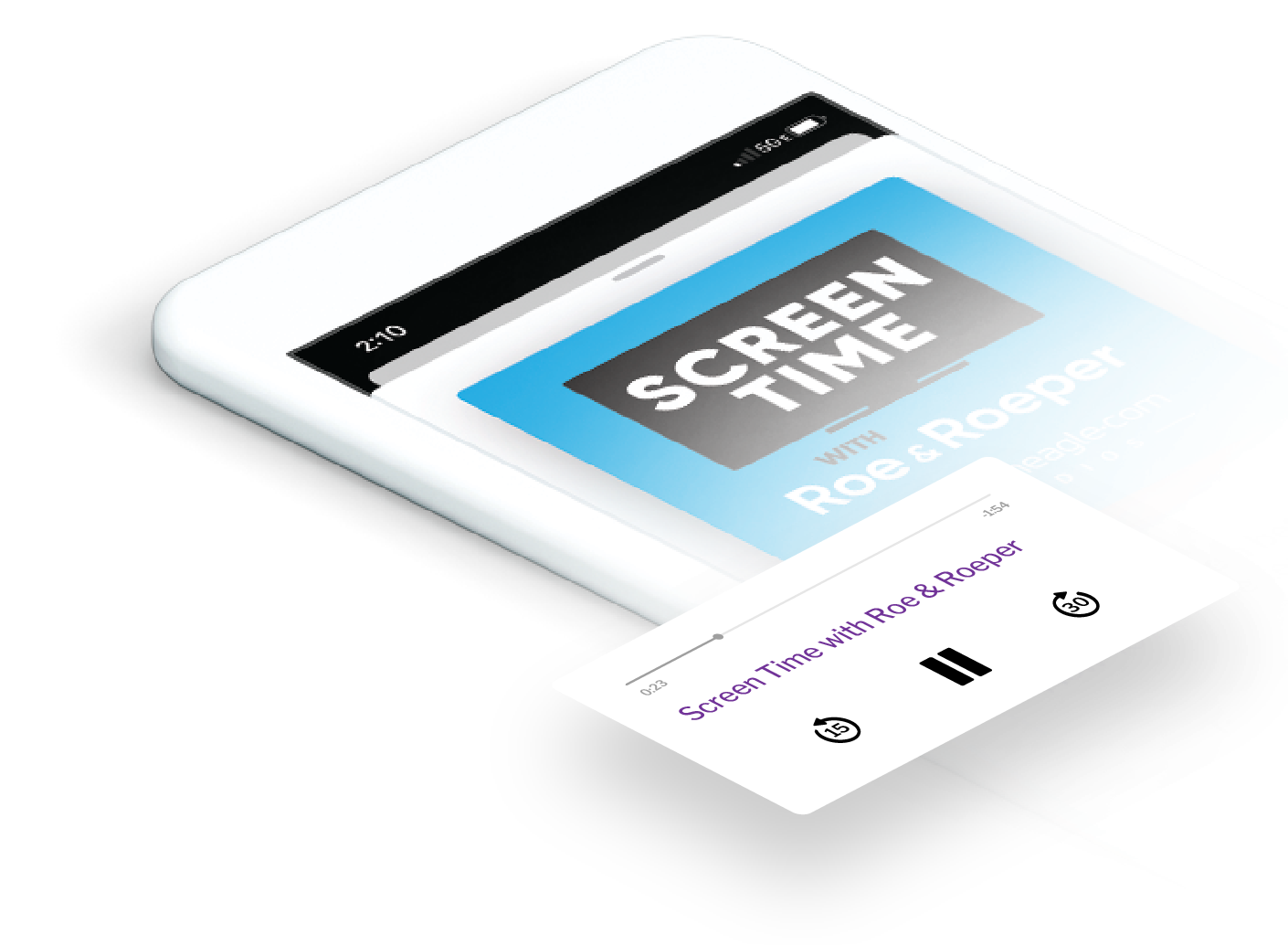 Where to Find Us
No matter what device you're on, take Roe & Roeper with you! Listen on the go or at home. Screen Time is available to listeners via any of these platforms.
About Roe Conn
Roe Conn is co-host of Screen Time with Roe and Roeper for AmericanEagle.com Studios and lead contributor to ABC 7's Windy City Live. As a top rated radio personality in Chicago for the last 20 years, Roe's been recognized as one of the "100 Most Influential Talk Show Hosts in America" by Talkers Magazine and was the recipient of the prestigious Radio and Records Industry Achievement Award for Best Local Talk Host in America.
After graduating from Denison University where he studied Sociology and Anthropology with an emphasis on urban crime analysis, Roe began his career as a producer at NBC's WMAQ Radio in Chicago and produced Emmy-winning commentaries for WBBM-TV's Walter Jacobson.
A regular contributor to ABC Radio News, he hosted The Roe Report, a syndicated daily news feature for both ABC Radio and United Stations Radio Networks. In addition, Roe hosted ABC Radio's PRIME TIME and lent his talent to WABC in New York, WJR in Detroit, the SW Network, and Walt Disney Pictures. Roe is a frequent guest on cable news programs and served as a commentator and fill-in host for CNN, HLN and FNC. Most recently, Roe was the afternoon host on Chicago's iconic WGN Radio and, prior to that, he had the rare distinction of being ranked #1 in all three major demographic categories in two separate decades at WLS AM.
Active in many local and national charities, Roe is on the board of the Chicago Police Memorial Foundation and a recipient of the FBI Director's Community Leadership Award. Currently, he is a Special Assistant to the Cook County Sheriff's Office for Crime Reduction Strategy.
Roe's production company, Skywave Entertainment, produces audio and video content as well as special events, including a series of high profile charity concerts featuring Grammy-winning artist Richard Marx.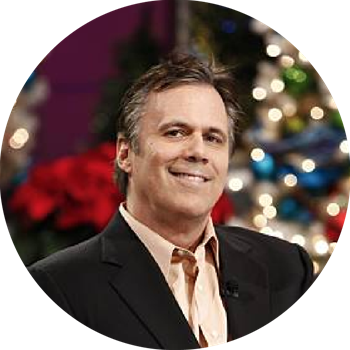 About Richard Roeper
Richard Roeper is a nationally syndicated columnist and film critic for the Chicago Sun-Times and the author of nine books. He is the recipient of the National Headliner Award as the best columnist in the country, and he has garnered numerous other awards over the course of his career. Roeper has hosted radio shows on WLS-AM, WLS-FM, WLUP-FM and WGN-AM in Chicago.
For nine years, Roeper was the co-host of "At the Movies," which eventually was titled, "Ebert & Roeper." Roeper has hosted a number of movie-related shows on Starz, Reelz Channel and DISH. For much of the last decade, Roeper has been the film critic for "Windy City Live" on ABC-7 in Chicago.
In addition to some 20 appearances on "The Tonight Show," Roeper has been a guest on "Oprah," "Nightline," "The Today Show," "Top Chef," "Entourage," "Live with Regis and Kelly" and dozens of other shows.