LinkedIn recently published a survey regarding the top marketing jobs people are being hired for in 2022. The top three positions include Digital Marketing Specialist, Digital Account Executive, and Social Media Manager. But why is that? Tracy Kelly, a Client Experience Manager, and former Marketing Recruiter for Celarity, shares his expert opinion on the reasons behind the uptick in those particular positions.
In this episode, Kelly, and our host, Taylor Karg, discuss the various recruiting and staffing trends currently happening within the marketing industry. Kelly also shares his thoughts on the types of skills recruiters are generally looking for in candidates, the biggest challenges both recruiters and candidates face when going through the process, a few pieces of advice for those currently looking for new roles, and much more.
Celarity is an award-winning staffing and recruiting agency for marketing, creative, and digital talent.
Start listening on Apple Podcasts, Spotify, or wherever you get your podcasts. You can also watch the podcast taped in the Americaneagle.com Studios on YouTube.
To read the transcript/captions of this episode, click "CC" within the YouTube video.
Connect with:
This podcast is brought to you by Americaneagle.com Studios.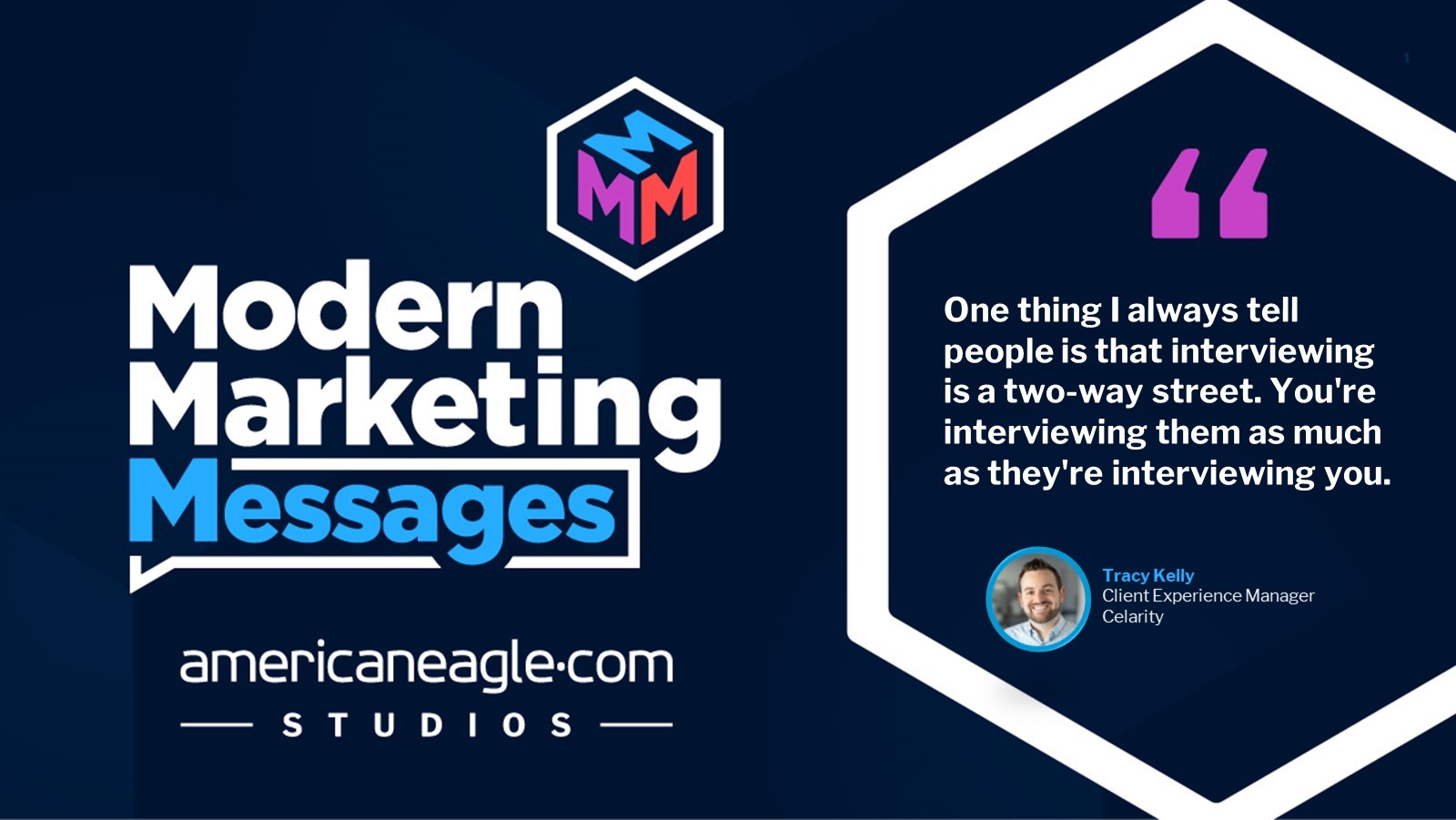 About: The Modern Marketing Messages discusses the latest and greatest in both online and offline marketing tactics, strategies, and trends. We take a deep dive in to anything and everything marketing, speaking to the best and brightest minds in technology and marketing. Episodes will cover different areas of focus, from advanced SEO to paid search, personalization to influencer marketing and everything in between.
Follow now.
---
About Author
---