The past year continued to escalate business focus on digital solutions. Marketplaces have been forever changed by the consumer habits and expectations formed throughout the COVID pandemic. Businesses are identifying the lasting changes and responding with unprecedented agility. In doing so, many brands continue to see record revenue growth attributed to digital experiences.

At Americaneagle.com, we are consistently inspired by our partner brands. 2022 was an exciting year of site launches, growth, and expanding capabilities. Here is a look back on some impactful highlights from this year.
Top Websites in 2022
New Ron Jon Surf Shop Website Allows Users to Dip Their Toes in the Salt Life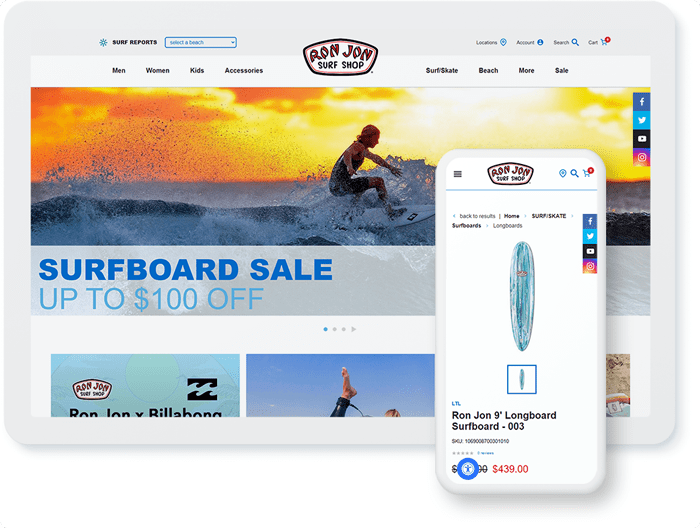 Americaneagle.com and Ron Jon Surf Shop worked to create a reimagined, forward-thinking ecommerce website that advanced the retailer's website to a place that reflected the unparalleled beachgoer experience found in its physical locations. Built with the ROC Commerce platform, Ron Jon's new website is faster, more agile, engaging, and allows users to dip their toes in the salt life, anytime and anywhere. Read more here.
New TowneBank Website Updates Content Management Solution (CMS) for Enhanced User Experience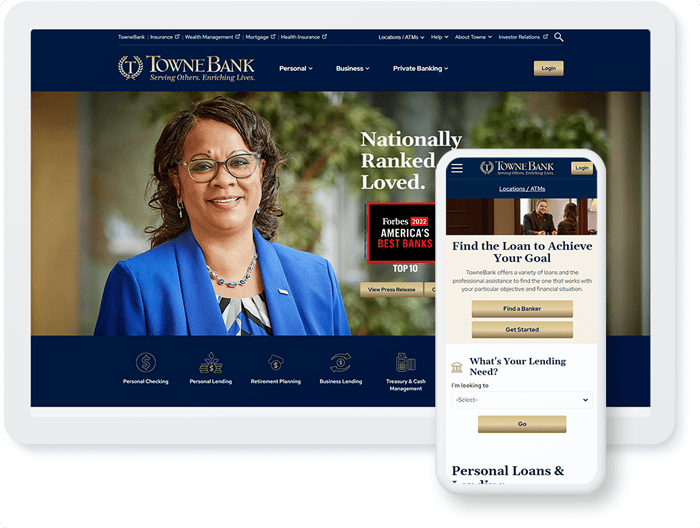 TowneBank was seeking an updated CMS platform that was easy to manage and supported the internal team's ability to enhance website content and features without the need for IT and development support. Integrating customer-centered features and functionalities, the redeveloped website's user experience has been significantly enhanced for both front-end and back-end users. Read more here.
Pro Football Hall of Fame Kicks Off New Era in Website Engagement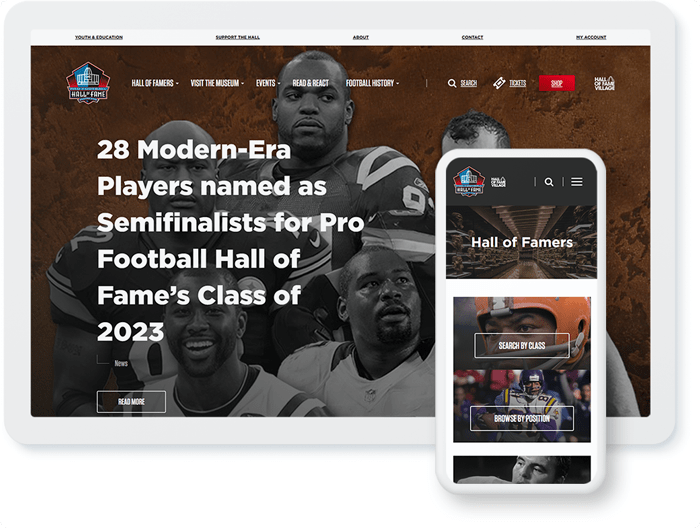 Leveraging the agility and capabilities of the Kentico digital experience platform, Americaneagle.com redeveloped the Pro Football Hall of Fame's website with a renewed emphasis on online store revenue growth and advancing the presentation quality of news and content. With project highlights such as a Cloudflare CDM integration, refined inventory management, smart content migration, performance optimization, and more, the new website offers an experience that more closely aligns with the grand fan experience of an in-person visit to the Pro Football Hall of Fame in Canton, Ohio. Read more here.
YMCA of Metro Chicago Strengthens Website for Their Members and Guests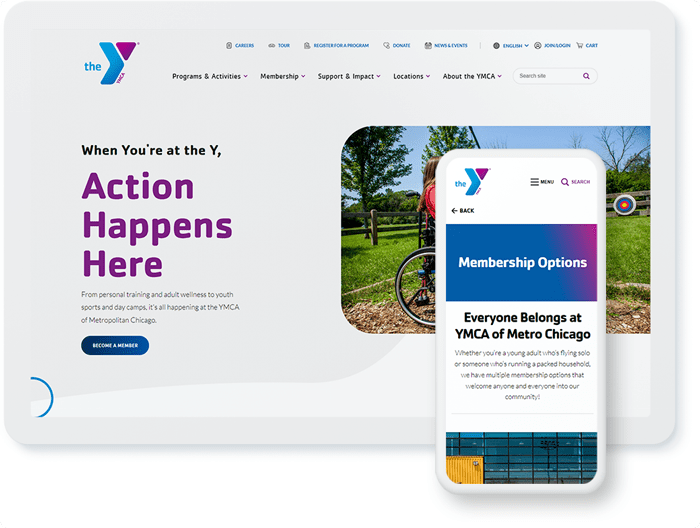 The YMCA of Metropolitan Chicago and Americaneagle.com launched a brand-new interactive website built on the Kentico digital experience platform. Smartly integrating its existing third-party systems, the Y's new website is more functional, user-friendly, and visually engaging for its member community. It also enables the backend users to quickly and easily access, edit and customize the site. Read more here.
Top News in 2022
Referah.com Shares the Best Options in Senior Living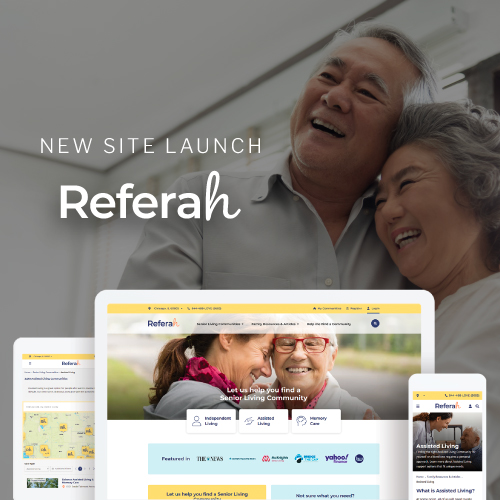 "We're extremely thrilled about the partnership we've built with Referah," Michael Svanascini, President of Americaneagle.com, said. "A result of collaboration, innovation, and cross-functional teamwork, Referah's newly launched website is poised to disrupt the senior living referral process. We're delighted to be part of something that provides the necessary resources for families to make important, life-changing decisions." Read more here.
Our New Nashville Office is Welcomed to the Neighborhood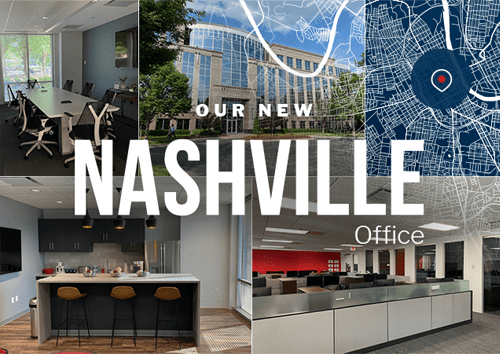 In celebration with the Williamson County Chamber of Commerce, Americaneagle.com hosted a ribbon-cutting ceremony for its Franklin, Tennessee office. We appreciate the warm welcome from the Franklin community thus far and look forward to fostering new partnerships within the Greater Nashville area. Read more here.
Universal Analytics is Becoming Analytics 4: Are You Prepared?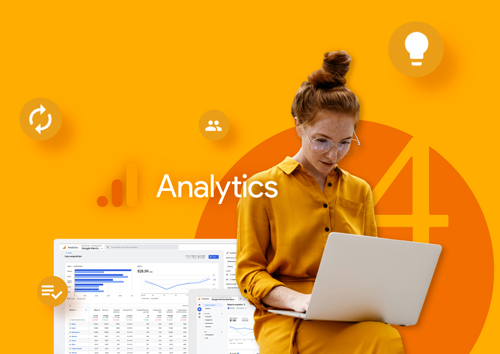 Universal Analytics is officially sunsetting on July 1, 2023. Are you prepared for the transition to Google Analytics 4? This article outlines the multiple steps involved in the transition and how you can best prepare your website's data. Read more here.
Sitecore Hackathon 2022 Winner Again!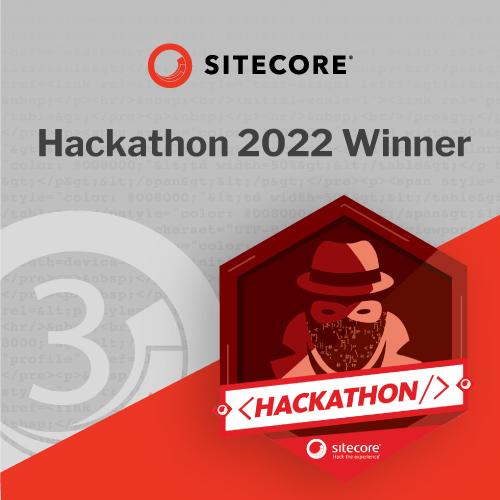 Americaneagle.com is extremely proud that we've been named a Sitecore Hackathon winner for the third time. This achievement showcases our expertise, capabilities, and success in providing leading-edge value to Sitecore customers. Read more here.
Recognized by Crain's Chicago Business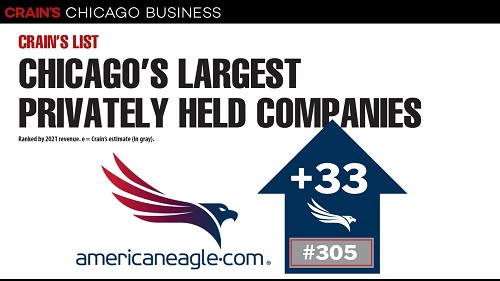 Americaneagle.com was recognized as one of the largest privately-held companies in the Chicagoland area by Crain's Chicago Business for the fifth year in a row. This year, we ranked No. 305. Read more here.
Comprehensive Digital Transformation for a Future-Focused Customer Experience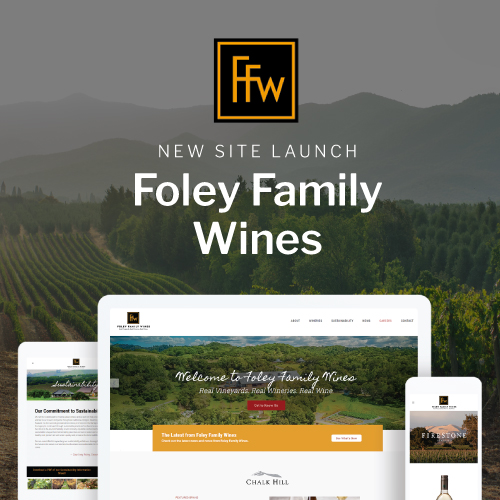 Americaneagle.com is proud to announce the launch of a new, best-in-class digital ecosystem for Foley Family Wines powered by Salesforce. The versatile, flexible solution enables Foley' Family Wines to provide a complete omnichannel experience for consumers, customers, and winery visitors. Read more here.
WordPress VIP Gold Agency Partner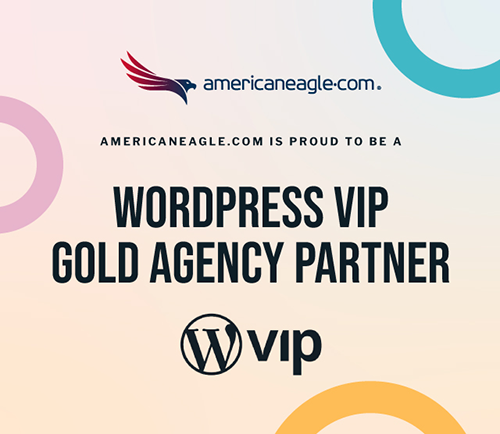 As a Gold Agency Partner, WordPress VIP recognizes Americaneagle.com as one of the top website design and development agencies in the world. Together, we help grow and manage multi-faceted, enterprise organizations with complex content and security needs. Read more here.
Americaneagle.com, Your Go-To Website Design & Website Development Partner
In 2022, Americaneagle.com partnered with hundreds of clients to reimagine their digital solutions. Whether it's web design, web application development, digital marketing services, website hosting and security, and more, the digital teams at Americaneagle.com deliver successful, measurable results.

We now have locally engaged teams at 12 U.S. office locations and 9 international locations. Maybe the timing is right for your business to team with Americaneagle.com. Make 2023 the year your brand maximizes its digital presence, digital marketing strategy, SEO, and conversion optimization. We welcome the opportunity to learn more about you and your brand. Contact us today to get started.
---
About Author
---