In this episode, we're presenting to you a session that was presented live during this year's Americaneagle.com Customer Forum. The Forum is a special event exclusively for existing Americaneagle.com clients looking to learn about the latest web trends, digital marketing, and tips and tricks to improve their overall digital presence.
Are your digital efforts accomplishing everything you intend for your business and brand? If you are not sure, it is probably time for a measurement strategy. In this episode we will learn about how to develop a measurement strategy by Americaneagle.com's Analytics Expert, Simon Mandel.
Read more about the tips discussed in the session right here.
Start listening on Apple Podcasts, Spotify, or wherever you get your podcasts. You can also watch the podcast taped in the Americaneagle.com Studios on YouTube.
Connect with: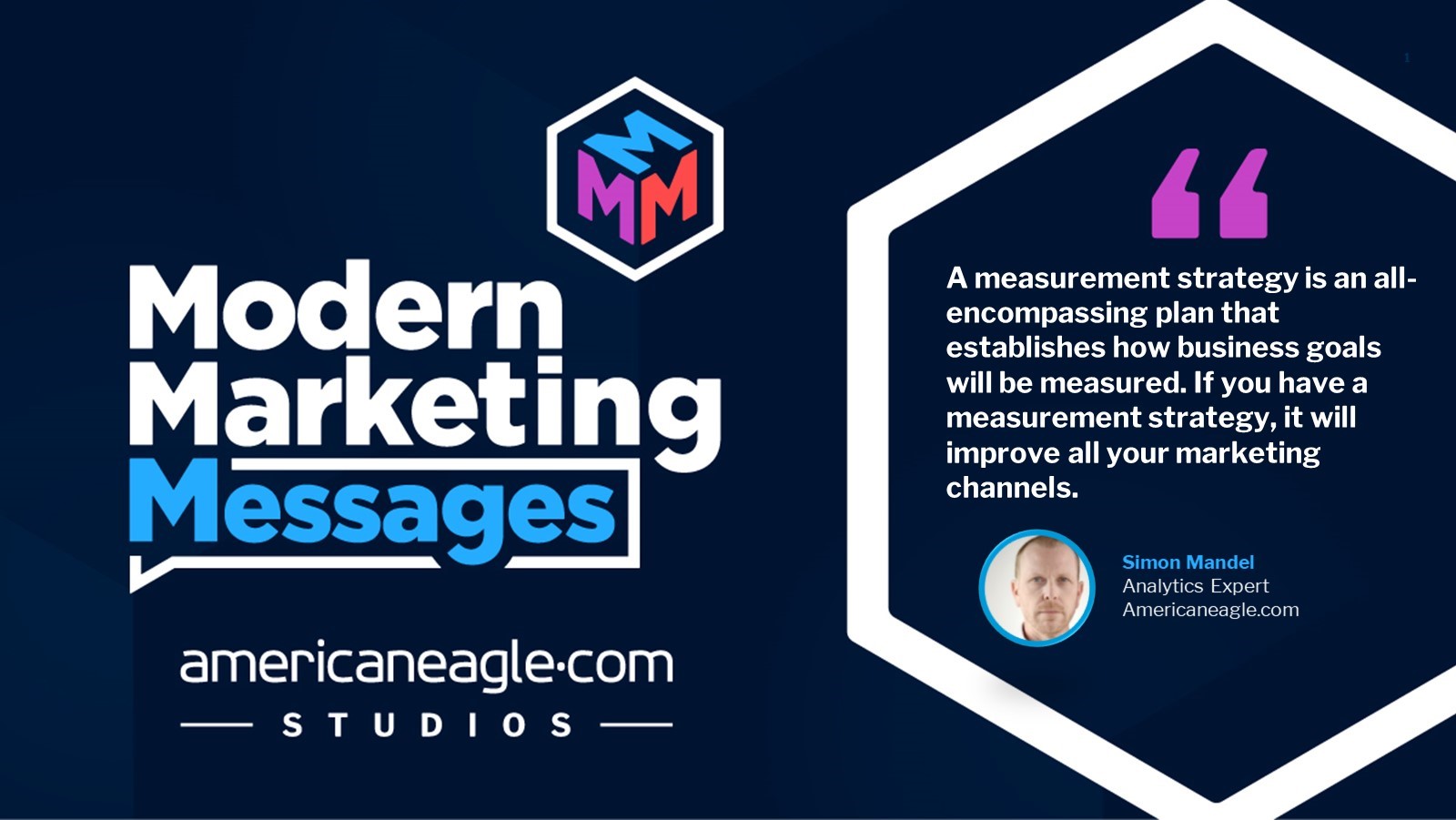 This podcast is brought to you by Americaneagle.com Studios.

About: The Modern Marketing Messages discusses the latest and greatest in both online and offline marketing tactics, strategies, and trends. We take a deep dive in to anything and everything marketing, speaking to the best and brightest minds in technology and marketing. Episodes will cover different areas of focus, from advanced SEO to paid search, personalization to influencer marketing and everything in between.
Follow now.
---
About Author
---