The holiday season is officially here. In this special Cyber Monday episode, our host, Taylor Karg, spoke with Americaneagle.com's Digital Marketing Account Manager Shawn Dunlap and Digital Marketer Vanessa Cozzone to discuss four last minute marketing tactics to help your business win this holiday season. Our guests discussed social media, inventory, retention campaigns, SMS and many more marketing strategies.
Start listening on Apple Podcasts, Spotify, or wherever you get your podcasts. You can also watch the podcast taped in the Americaneagle.com Studios on YouTube.
Connect with: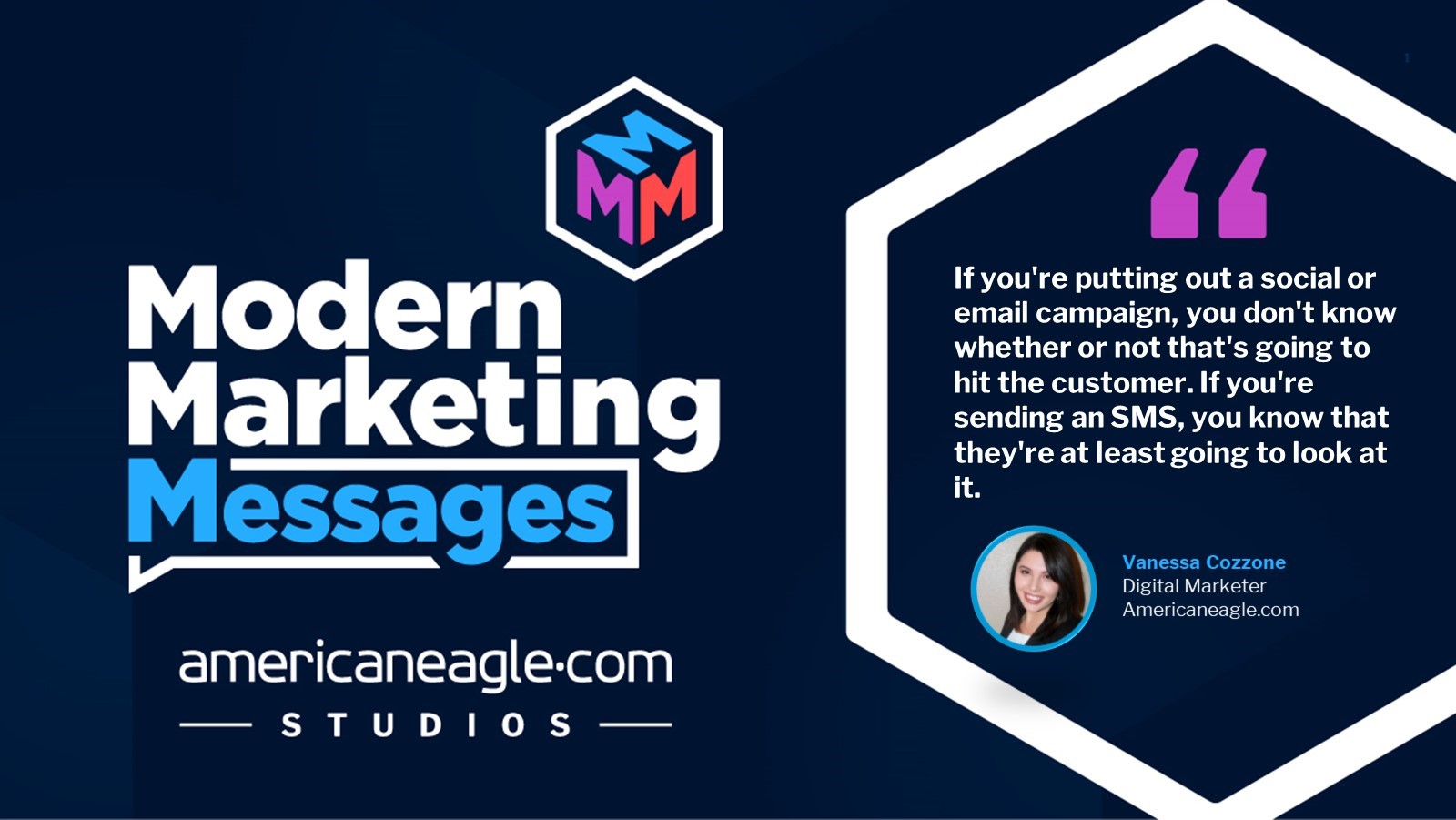 This podcast is brought to you by Americaneagle.com Studios.
About: The Modern Marketing Messages discusses the latest and greatest in both online and offline marketing tactics, strategies, and trends. We take a deep dive in to anything and everything marketing, speaking to the best and brightest minds in technology and marketing. Episodes will cover different areas of focus, from advanced SEO to paid search, personalization to influencer marketing and everything in between.
Follow now.
---
About Author
---