For IT organizations around the globe, there has never been a more exciting time to do a radical rethink of their entire web infrastructure stack than right now. By so doing, they are able to quickly deliver on customer expectations by rolling out new innovative services and experiences.
In this episode, our host, Tim Ahlenius, spoke with Acquia's Senior Vice President of Product Marketing Kevin Cochrane to discuss what has been happening with the modernization of enterprise architecture as it relates to Content Management Systems (CMS). They get into five things every CMS must do, how composable architecture can replace the limitations of legacy architecture, and more.
Acquia is an open source digital experience company that aims to empower the world's most ambitious brands to embrace innovation and create customer moments that matter.
Start listening on Apple Podcasts, Spotify, Google Podcasts or wherever you get your podcasts.
Connect with:
You can also watch this podcast right here below: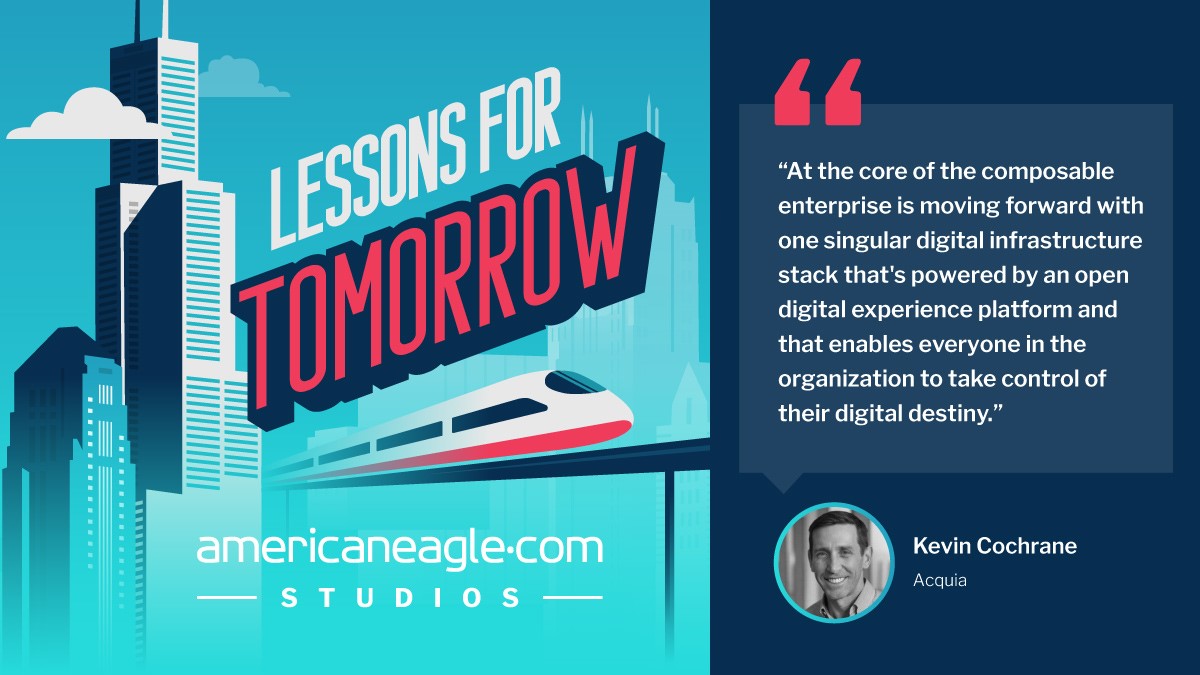 This podcast is brought to you by Americaneagle.com Studios.
For more information, check out these resources from Acquia:
About: The Lessons for Tomorrow podcast is centered around conversations between industry experts sharing insights from the past, to apply in the present, to achieve success in the future. This podcast is the "motivational poster" in your ear; each episode is centered around conversations which motivate you to tackle new initiatives at your organization. We will be talking with some of the best and brightest minds in technology and marketing and will hear from the experts themselves about their latest experiences, their most recent challenges and the road ahead. Every episode has a different story, a different answer, a different approach.
Follow now.
---
About Author
---