The CMS or Content Management Systems market will reach $123 billion by 2026. And as a result of this market growth, there's a rich history of how different CMS have evolved. From static to dynamic, desktop to mobile, this episode covers the evolution of CMS, as well as what we can expect in the future.
Our host, Tim Ahlenius, spoke with Progress Sitefinity's Director of Partner Advocacy Lynne Boudreau, Senior Sales Engineers MeiLani Dumont and Heather Berube, as well as Americaneagle.com's Sitefinity Department Director Matt Annes.
Sitefinity is a CMS platform that makes building scalable digital experiences easy. With Progress Sitefinity's intuitive, intelligent tools for marketers and stable, scalable architecture for developers, both teams can easily create and manage high-performing, enterprise-grade digital experiences.
Start listening on Apple Podcasts, Spotify, Google Podcasts or wherever you get your podcasts.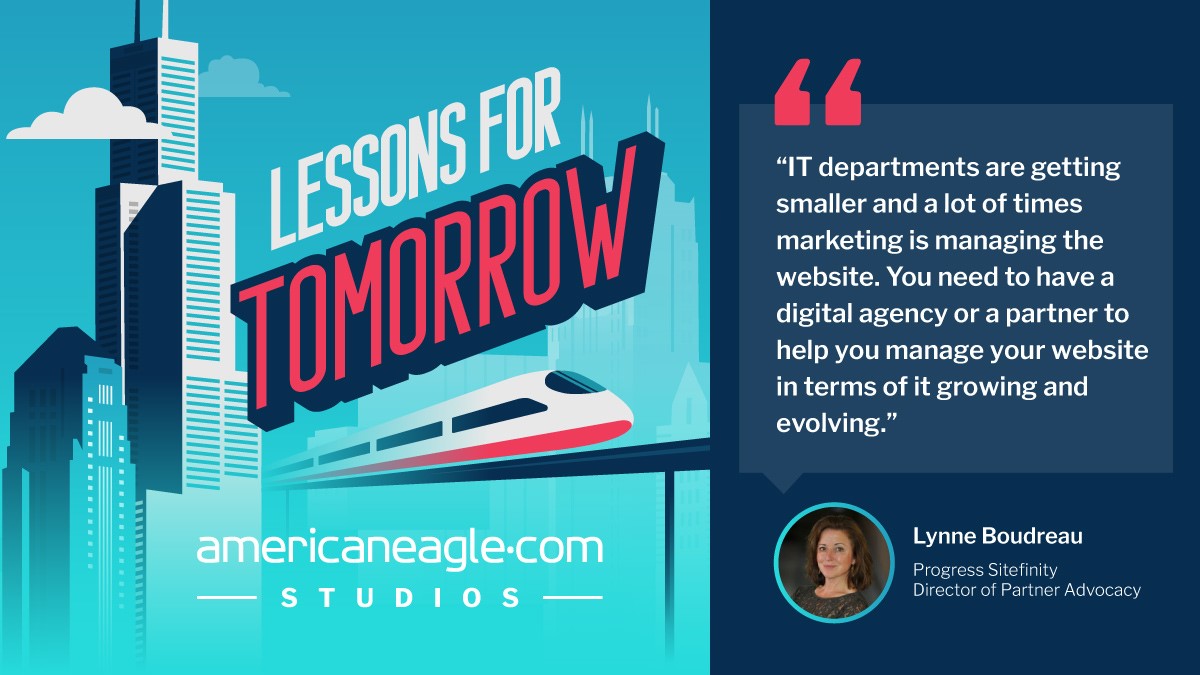 This podcast is brought to you by Americaneagle.com Studios.
Connect with:
You can also watch this podcast right here below:
About: The Lessons for Tomorrow podcast is centered around conversations between industry experts sharing insights from the past, to apply in the present, to achieve success in the future. This podcast is the "motivational poster" in your ear; each episode is centered around conversations which motivate you to tackle new initiatives at your organization. We will be talking with some of the best and brightest minds in technology and marketing and will hear from the experts themselves about their latest experiences, their most recent challenges and the road ahead. Every episode has a different story, a different answer, a different approach.
Subscribe now.
---
About Author
---