This episode of Lessons for Tomorrow covers the evolution of search from the early days of being very one-dimensional, the shift from segmentation to personalization, and now the focus on individualization. Our host Tim Ahlenius, is joined by Dale Traxler, Senior Director of Alliances at Coveo, and Jon Price, Coveo Practice Director and MVP at Americaneagle.com.
Together they dive into the importance of creating a seamless experience for your website visitors and the role search, recommendations, and Artificial Intelligence (AI) play in delivering relevant results and increasing conversions. Tim, Dale, and Jon discuss in further detail the role that AI currently plays in delivering personalized experiences through the indexing of data and their predictions for the future of AI, including how Machine Learning will begin to play a larger role in the evolution and growth of the now very linear voice search.
Start listening on Apple Podcasts, Spotify, Google Podcasts or wherever you get your podcasts.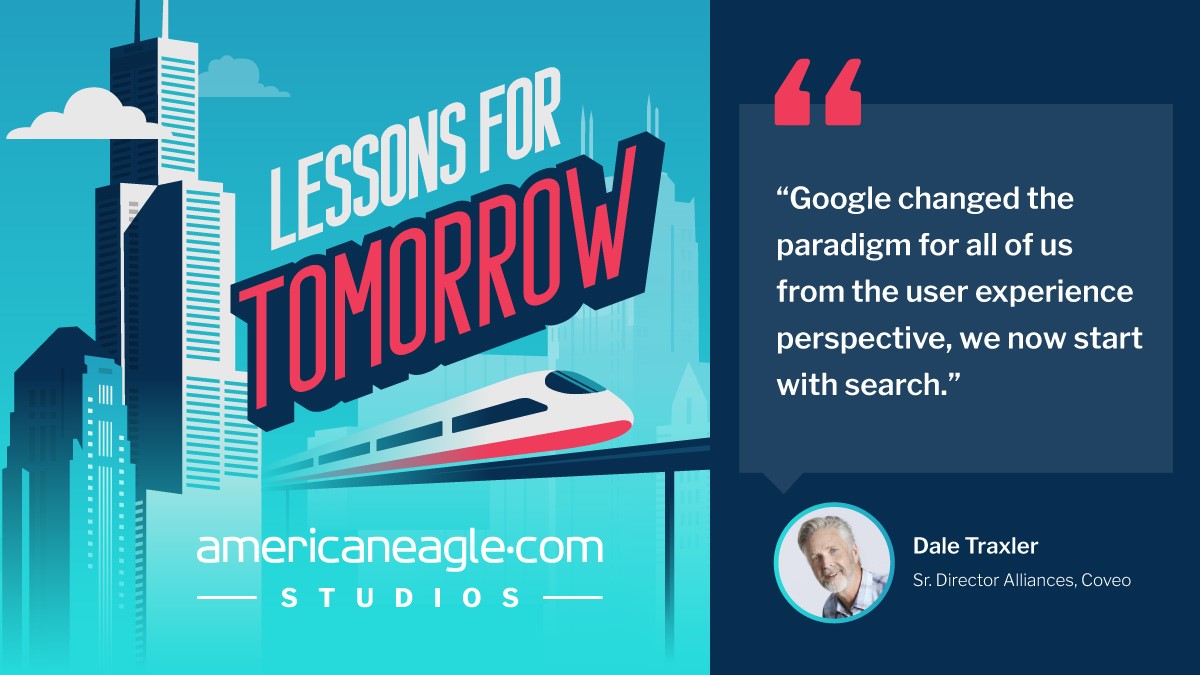 This podcast is brought to you by Americaneagle.com Studios.
Connect with:
You can also watch this podcast right here below:
About: The Lessons for Tomorrow podcast is centered around conversations between industry experts sharing insights from the past, to apply in the present, to achieve success in the future. This podcast is the "motivational poster" in your ear; each episode is centered around conversations which motivate you to tackle new initiatives at your organization. We will be talking with some of the best and brightest minds in technology and marketing and will hear from the experts themselves about their latest experiences, their most recent challenges and the road ahead. Every episode has a different story, a different answer, a different approach.
Subscribe now.
---
About Author
---