As Forbes pointed out last month, the eCommerce surge of 2020 is proving to be permanent. What started as an involuntary response to the Covid-19 pandemic has turned into a complete shift in how humans purchase products. eCommerce sales grew 40% in 2020 and are expected to hit $1 trillion in 2022.
One industry particularly affected by the shift from brick-and-mortar retail to eCommerce is furniture. As large products with frequently sizable price tags to boot, furniture has long relied on the in-person showroom experience to help customers experience products directly. Trying out furniture before you buy it helps customers fall in love with the pieces they experience, improves their confidence, and overcomes natural objections on the way to the sale. Of course, that suddenly became impractical when everything changed in 2020.
Aside from the impact on brick-and-mortar consumer retail, the pandemic also interrupted the natural sales cycle for commercial furniture manufacturers and wholesalers. With trade shows canceled and in-person sales activities out the window, these traditionally offline companies often found themselves scratching their heads looking for new ways to initiate sales opportunities and maintain client relationships.
Everyone who makes or sells furniture found themselves in a whole new world in 2020. The companies best equipped to handle this new normal are those who find ways to make virtual shopping and selling as real as possible. Engage customers' senses the same ways you might in person. Communicate effectively with them the way a skilled salesperson would. Offer a digital experience on your website that captivates your audience and makes them fall in love with what you're selling.
At Threekit, we specialize in making high-end interactive product visuals that enable the kind of eCommerce experiences that today's eShoppers are looking for. Our customers in the furniture industry in particular have found ways for our product visualization platform to overcome barriers of physical distance to give their online customers an experience that replicates and elevates the traditional in-person shopping experience, utilizing virtual photography, 3D configuration, and augmented reality.
Crate & Barrel, a Threekit customer, used our platform to generate custom product visuals for their massive catalog of configurable pieces. While previously limited to displaying a fraction of their catalog, Threekit enabled them to bring everything online, permitting their customers to view every custom variant of the products they're exploring, resulting in more engaged customers.
"Threekit makes the impossible possible for Crate and Barrel—through image creation technology that unlocks massive scale and quality to keep our customers engaged and delighted." - Geoffrey Mark, Associate Director of CGI Strategy, Crate & Barrel

The takeaway? Put the custom back in customer. By offering more options for customization and personalization, you help them fall in love with their own creation. And by visualizing their creations in real-time, you make it feel much more real.
HermanMiller, purveyor of prestige office furniture, used Threekit to add a more tangible digital experience to their commercial clients' experience. By incorporating a 3D configurator, furniture buyers can configure their legendary Cosm chair, seeing for themselves how the product changes as they change the associated specs. They can spin the chair, just like how they might a prototype in a design shop. This helps speed up a critical step in the ordering process, while helping the buyer feel more confident in their choices and more likely to follow through.
As a leading digital experience agency, Americaneagle.com understands as well as anyone the impact that customer experience has on a website's ability to generate leads and close sales. That's why we're proud to partner with them to add our visualization technology to the list of digital experience solutions they are providing their customers in the furniture industry and beyond.
If you're already investing in your digital customer experience, examine your strategy and make sure you're finding ways to make the experience as real as possible for your customers. If you haven't started optimizing yours, it's not too late. With agency partners like Americaneagle.com and Threekit's technology, you're closer to the cutting edge than you think.
Author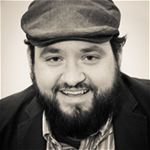 This blog post was contributed by Christian Pieper, Growth Marketing Manager at Threekit. Christian is a product leader and marketer with more than a decade of experience in Tech, E-learning, SAAS, and eCommerce.
---
About Author
---