TrailheaDX is the annual developer conference for Salesforce developers. For most of us who work as admins, developers, or consultants, it's also known as TDX. Most years, the event is held over several days, in San Francisco's beautiful Moscone Center. This year, like most other developer conferences, Salesforce pivoted to a virtual conference and continued to deliver a wide array of session topics catered to Salesforce professionals.
The event covered a wide range of topics all focused on developer experiences, and how those new features could be used to offer new experiences for platform users. Here's a shortlist of the announcements.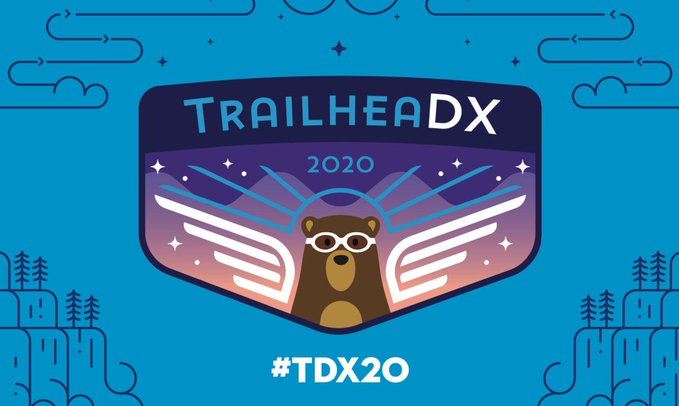 Salesforce CMS
Salesforce has recently released a new CMS (Content Management System) product, something that Americaneagle.com has a lot of experience with. The Salesforce CMS product is a hybrid solution as it can be used in the traditional sense of a CMS, but it can also be used across other Salesforce solutions such as Marketing Cloud, Commerce Cloud, and outside of Salesforce as well. It's a great product if you wish to centrally locate all of your customer-facing content inside your other Salesforce data. Learn more here.


Einstein Vision
This is a new cognitive service (AI/ML) tool from Salesforce that can be used to assist with image detection and classification. A few use cases that would benefit the new Vision API are visual search, brand detection, or product identification. You can learn more here.
Salesforce Functions
Developers today will often use the term "serverless" to describe a programming approach that allows business demands to scale elastically. You may have heard of Azure Functions or AWS Lambda. Salesforce Functions is similar but has the added benefit of being able to integrate with your data and events on the Salesforce platform natively. Applications can be built as they are today with Salesforce's programming language Apex, or developers can stick to other popular languages they know and love like Node.js or Java. Admins will appreciate that they can take these new "Functions" and plug them into low-code tools like Flow. Learn more here.
DevOps Center
Change management, and release management, is a critical part of any software development lifecycle. The new DevOps Center from Salesforce aims to streamline this process, enabling better tooling for releases, source control, change tracking, and more. Learn more here.
Code Builder
Salesforce migrated much of their developer tooling away from Eclipse and the Force.com IDE over to Visual Studio Code a few years ago. Now, that migration is paying dividends as Salesforce will be taking advantage of Visual Studio Codespaces to allow developers to launch a development environment, pre-installed with all the relevant Salesforce tooling, and already connected to the user's Org inside the browser, from anywhere, on any device. Visual Studio Code is built using Electron, which is a Javascript framework, and subsequently has been ported to work as an in-browser experience. It's truly revolutionary, and Salesforce is adapting it for their business needs as well. Learn more here.

In closing, the event was virtual this year but still filled with a lot of great product announcements and the very talented team over at Salesforce showcasing what they have been working on for the past year. As always, the new releases and new features continue to keep coming, and we love that here at Americaneagle.com, because it means new ways for us to engage with our customers and help them realize what is possible with the Salesforce platform. Read more about the latest Salesforce news and trends here.
Written by Kyle Ballard, Sr. Solution Engineer at Americaneagle.com and Salesforce Certified Architect
---
About Author
---