Technology Training
Grow Your Skills With Our Training Programs
Get the knowledge and skills necessary to effectively use and maximize your technology investment. In online or in-person training sessions geared towards developers, designers, administrators, business analysts and marketers alike, Americaneagle.com's experienced instructors will show you the best way to leverage Sitefinity, SmartBear, Microsoft products, and more.
Upcoming Training Opportunities
We offer training sessions throughout the year in locations around the world. View all of our upcoming virtual and onsite training events.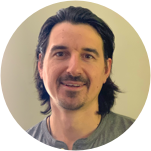 Peter Marinov has been one of the key driving forces within the Sitefinity technical community for many years. He has spent the majority of his career on the Sitefinity team in Telerik (later acquired by Progress), where he managed the Sitefinity Professional Services team. Besides architecting Sitefinity solutions and enabling technical teams, he also managed the official Sitefinity training program. Currently, Peter is an active Sitefinity architect and technical lead at Americaneagle.com, where he focuses on the successful delivery of customer projects and increasing the execution capability of technical teams through training and mentoring.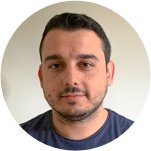 Tihomir Petrov is a Software Architect with years of industry experience. Currently, he holds the position of IT Director at Americaneagle.com. Prior to that, Petrov spent six years at Telerik Inc. (later acquired by Progress), where he was focused on the core of Sitefinity, a content management and marketing analytics platform. He is keen on introducing optimization in the software development process, formulating product strategy, agile methodologies, and management of software development teams.