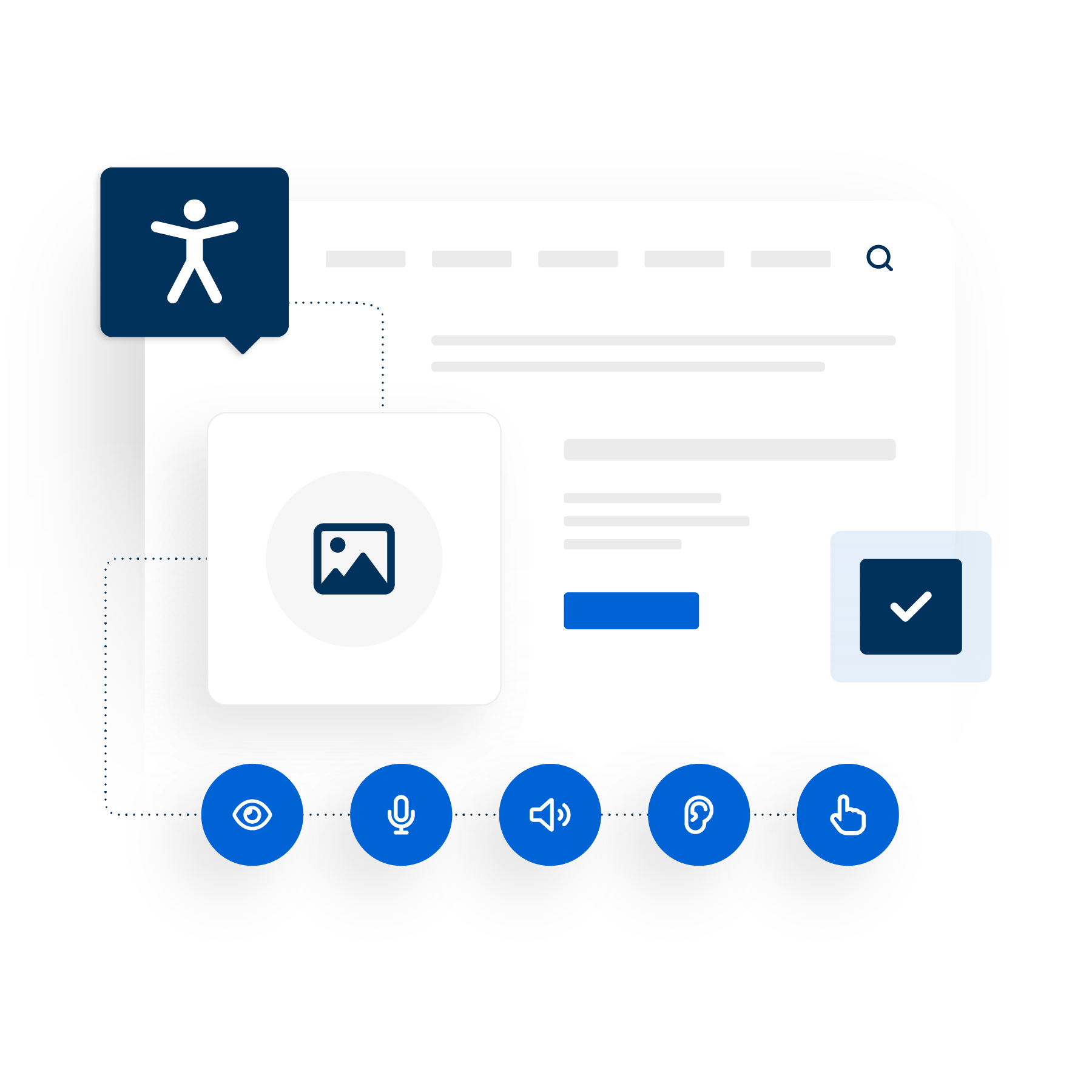 The European Standard for Digital Accessibility is EN 301 549
At Americaneagle.com, our teams are extensively trained and stay up-to-date with compliance expectations for EN 301 549 (version 3.2.1 as of March, 2021). We also employ professional colleagues and maintain offices in several European countries, including the United Kingdom, Bulgaria, Switzerland, and Poland. We have maintained longstanding digital solution partnerships with businesses throughout the European Union. Those clients trust, and confidently rely on, the accessibility expertise of Americaneagle.com.
What is EN 301 549?
EN 301 549 is the recognized standard in the European Union for digital accessibility required for information and communication technology (ICT) products and services. Titled "Accessibility requirements suitable for public procurement of ICT products and services in Europe," these requirements were developed by the European Telecommunications Standards Institute (ETSI).
The inclusive standards of EN 301 549 aim to ensure that people with disabilities have access and functional use of ICT offerings across the European Union. EN 301 549 includes considerations for a wide range of technologies, including software, websites, mobile applications, electronic documents, and multimedia content.

European Requirements of EN 301 549
Detailed requirements and recommendations within EN 301 549 include accessibility accommodations for visual, hearing, motor, and cognitive impairments. The latest version of the W3C's Web Content Accessibility Guidelines (WCAG 2.1) provides the framework for these European standards, promoting increased global uniformity of requirements. The standards specifically address interfaces, multimedia content, keyboard accessibility, color contrast, alternative text for images, captions for videos, and much more.
Public and semipublic sector entities must comply and prove their level of accessibility via an accessibility statement to be updated every three years. EN 301 549 is widely referenced in public procurement processes across Europe. By requiring compliance, governments and organizations are advancing the development and procurement of accessible ICT solutions, promoting equal opportunities for all individuals, including those with disabilities.
EN 301 549 and the EU Web Accessibility Directive (WAD) are closely related. While EN 301 549 defines the technical requirements for ICT accessibility, WAD mandates public sector websites and mobile applications to comply with those accessibility requirements. This tandem promotes a unified approach to web accessibility within the European Union, promoting inclusive digital environments for all users.
European public entities are expected to meet the following deadlines:
Requirements are already in force for any website published since September 23, 2019.

Public websites (including existing sites) are required to comply by September 23, 2020.

Mobile apps in the public sector are required to comply by June 23, 2021.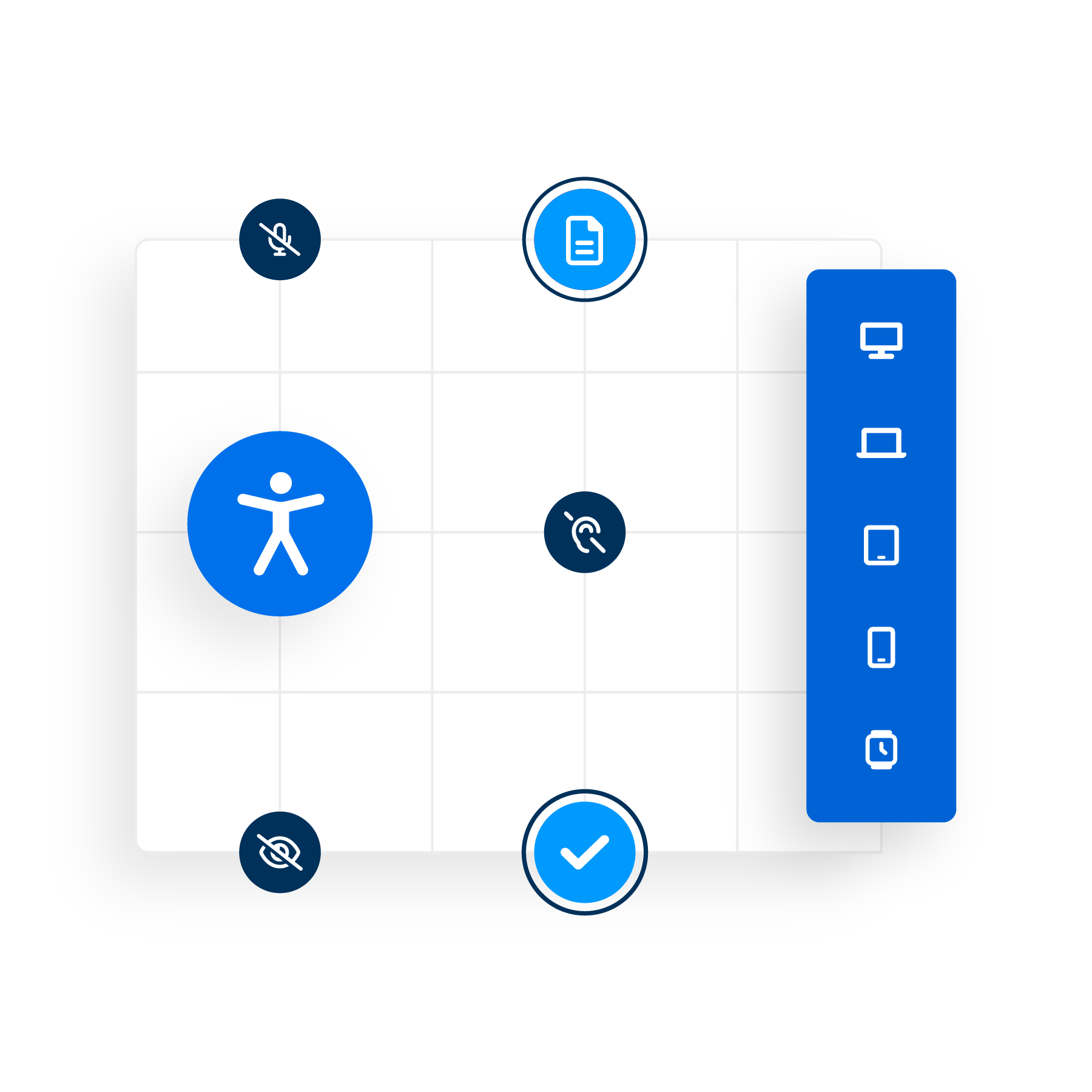 What Are the Benefits of EN 301 549?

EN 301 549 compliance not only benefits individuals with disabilities but also positively impacts overall business, user experience, legal compliance, and reputation. Making your ICT and website compliant with EN 301 549 is beneficial in many ways:
Provide Inclusive Access
Fundamentally, accessibility compliance is a commitment to building connections with, and serving, all people in today's interconnected world. Prioritizing inclusive practices for individuals with disabilities promotes equal access to information, services, and opportunities for individuals living with impairments.
Expand Audience
By making ICT accessible, entities open digital doors to a larger audience. This includes people with temporary or long-term disabilities, seniors, and individuals using assistive technologies such as screen readers, magnifiers, or alternative input devices. Accessibility improvements can attract and retain more visitors and customers.
Decrease Legal Risk
Compliance with EN 301 549 mitigates risk of legal action. Entities that have accessible products and services are less likely to face legal complaints or lawsuits related to accessibility barriers. By proactively addressing accessibility issues, companies can reduce the risk of legal disputes and associated costs.
Improve User Experience
Accessibility features often enhance the user experience for all people, not just those with disabilities. By following EN 301 549 standards, digital solutions often improve navigation, readability, and usability. These improvements provide a more intuitive and user-friendly experience for everyone.
Increase Search Presence
Many techniques that advance EN 301 549 compliance also align with best practices for search engine optimization (SEO). By implementing accessible design and content practices, digital solutions become more structured, semantic, and optimized for search engines. This can positively impact website visibility, ranking, and organic traffic.
Affirm Reputation and Corporate Social Responsibility
Demonstrating a commitment to inclusivity and accessibility can enhance brand reputation. It highlights the value an entity places on diversity, inclusiveness, and social responsibility. Strong accessibility performance affirms trust in brands and products.